Lazada Singapore moves warehouse operations to SingPost Regional eCommerce Logistics Hub
May 25, 2017: Lazada Singapore, an online shopping company has moved its warehouse operation to Singapore Post(SingPost) Regional eCommerce Logistics Hub in Tampines Logistics Park. With investments by Alibaba in both companies, the move allows Lazada and SingPostto support each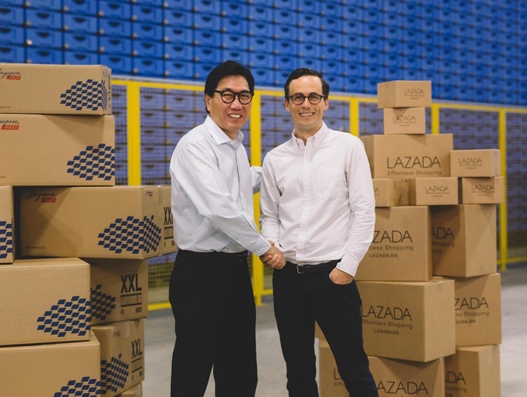 May 25, 2017: Lazada Singapore, an online shopping company has moved its warehouse operation to Singapore Post(SingPost) Regional eCommerce Logistics Hub in Tampines Logistics Park.
With investments by Alibaba in both companies, the move allows Lazada and SingPost to support each other and meet rising eCommerce demand in Southeast Asia. This combination will enable both companies to serve a wider spectrum of customers, both in Singapore and the region. This also emphasises Lazada's aim to work together with the wider eCommerce ecosystem in Singapore.
Alexis Lanternier, CEO of Lazada Singapore, said, "Moving Lazada Singapore's entire warehouse operations to the SingPost Regional eCommerce Logistics Hub is the next natural step as we seek closer integration with our partners to better serve the needs of Singapore customers. With the recent launch of 99SME, our local sellers have access to more than 3.5 million monthly visitors in Singapore. Moving forward, we can help them expand and sell regionally."
SingPost Regional eCommerce Logistics Hub consolidates and integrates both warehousing and delivery hub capabilities into one building. With an integrated, end-to-end solution housed in one building, SingPost is able to provide Lazada with improved efficiency, resulting in a faster turnaround time.
Lanternier added, "This also adequately prepares us for the Great Singapore Sale starting 6 June, and we are bringing in more brands than ever before, local and global. Customers can shop more with the confidence that their orders will be processed and delivered faster."
Sam Ang, executive vice president of SingPost, and CEO of Quantium Solutions International, said, "Technology plays a big part in our Regional eCommerce Logistics Hub, increasing productivity and efficiency. This collaboration sees Lazada's eCommerce platform and SingPost's end-to-end logistics capabilities coming together and it will result in scale and efficiencies for both of us.
Better still, these efficiencies will help the SME eTailers that are connected with the Lazada platform to strengthen their competitiveness in the eCommerce market domestically and internationally. We look forward to working with Lazada and supporting them as they grow in Singapore."