LATAM: Embracing opportunities, overlooking challenges
Despite the challenges currently facing Latin American trade, there are still opportunities for innovative and agile companies.
Twinkle Sahita
Trade expands business opportunities by opening up new markets; it facilitates export diversification by allowing developing countries to access new markets. 'But' how does a developing region dependent on trade and investment for growth cope up with the economic storm that hit it recently.
Throughout the year, global economic troubles abounded Latin America. Trade in the region is facing numerous difficulties at the moment. Cargo traffic continued to be weak during the month of November especially in Brazil domestic and international markets. Additionally, weaker seasonal exports from Latin America contributed to the stagnating demand. Low oil prices have hit producing economies, such as Venezuela. Even matters such as the depreciation of China's Yuan and the appreciation of the US Dollar could have an impact on LATAM economic trade and overall economic performance in 2016.
However, despite the uncertain conditions in the LATAM market and economic constraints like the currency devaluation throughout the region, there still exists scope for growth where airlines and airports are concerned.
Carmen Taylor, managing director of Latin America , American Airlines Cargo, says, "Cargo's evaluation of new markets is ongoing. We spend a lot of time and resources in considering revenue opportunities and/or declines in the large and medium size markets where we make long-term service commitments. Many of the Latin America markets we operate in continue to be strong: Mexico, Peru, Colombia and Chile, among others. While we see somewhat of a decline in dry cargo, perishables northbound to the USA and beyond continue to be solid from a number of origins."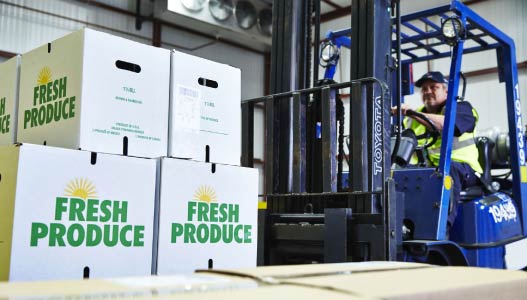 IAG Cargo to initiate three new routes on its Latin American network. From summer 2016, the carrier will operate direct flights from London Gatwick to San Jose, Costa Rica and Lima, Peru. Additionally, on May 15, 2016, IAG Cargo will launch flights from Madrid to San Juan, Puerto Rico. The expanded offering is expected to be particularly beneficial to pharmaceutical shippers, as Latin America is an important high-growth market for this trade.
Rodrigo Casal, regional commercial manager, Latin America , IAG Cargo, commented, "These new flights will give customers more capacity, flexibility and choice when it comes to shipping goods to Latin America. In May 2016, IAG Cargo will now offer customers a weekly lift of up to 2,700 tonnes into Latin America. There has been no direct air-link between the UK and Lima since 1982 and with our ability to offer direct flights from our two European hubs, we now offer unrivalled flexibility for businesses looking to connect with Peru, Costa Rica and Puerto Rico."
GOL Linhas Aéreas, Brazilian low-cost airline, reinforced the presence of the company in Latin America. This year, GOL started operations in Mendoza, Argentina, becoming the first Brazilian company to fly direct flights to the city departing from Brazil. Besides that, opened two new routes to Buenos Aires, Argentina, with direct flights departing from Natal Airports, Rio Grande do Norte (Brazil), and from Brasília.
"Despite the challenging year, GOL not stopped working to face adversity. Costs and expenses were optimized, there was the implementation of new processes, tools and systems in order to improve and maintain the quality of products and services offered to customers. The strategy is to rationalize the capacity and optimise the domestic flight network. This work is going to continue and will keep the company stronger during the crossing," says GOL Airline through a statement.
Peru's pharmaceuticals market is expected to grow to $3 billion by 2024, with a CAGR (compound annual growth rate) of 6.2 percent. Costa Rica, meanwhile, will experience the largest increase in pharmaceutical sales over the next ten years, growing from $800 million in 2014 to $2.3 billion by 2024. On northbound routes, during the season, perishable products, such as berries from Argentina and Uruguay and over the next couple of weeks this will include exports from Chile too. Flowers from Colombia and Ecuador have remained steady throughout 2015. Asparagus from Peru still fills American Airline Cargo's airplanes to London and Madrid while they move significant vegetables from Central America to London, Amsterdam and Paris.
In the case of southbound routes, the perishable traffic, particularly Brazil will start later in the spring. "We transport vegetables and fruits between the Northeast and the North of the country and also salmon, starting from Chile to Brazil," adds GOL Airline.
Miami is the perishables gateway to and from the US, handling 85 percent of all perishables air imports into the US and 80 percent of air exports. This adds up to over 720,000 tonnes of fresh fish, vegetables, fruits and flowers per annum for the US consumer market.
Protectionist measures stifling trade should be eradicated. Trade facilitation is one of the key elements necessary for a country's economy to function well. Thus, it will lead to transformation of the economic landscape of the region. Amongst the various Latin America countries, Mexico is expected to be one of the strongest countries in the coming years as it will be helped by the NAFTA agreement. The North American Free Trade Agreement (NAFTA) was negotiated among the United States, Canada and Mexico for the purpose of removing barriers to the exchange of goods and services among the three countries.
Considering the opportunities touching down the region, let's anticipate 2016 treats Latin America well and trade facilitates at as faster pace. This is how LATAM will "embrace opportunities and overlook challenges".