LATAM Cargo opens two new routes from US to Central and South America
Feb 12, 2020: LATAM Cargo will operate two new routes dedicated exclusively to cargo originating in the United States, thus increasing capacity from North America to Central and South America. The new Miami-Panama-Bogota and Miami-Cali routes begin operations on February 11. The routes will be served on a permanent basis, with two frequencies per week […]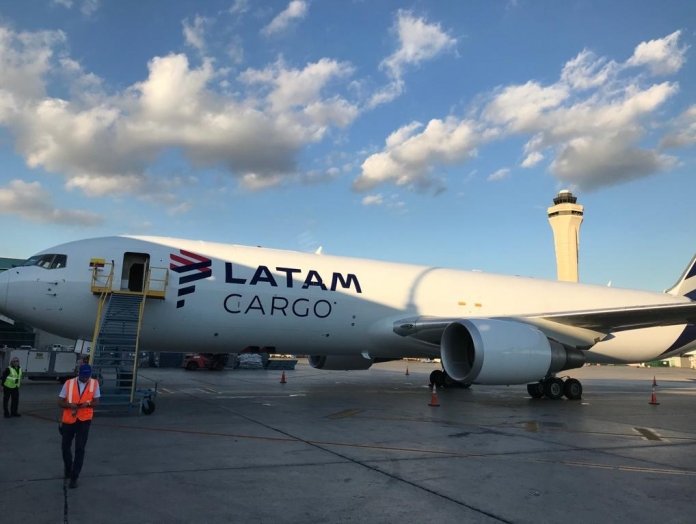 Feb 12, 2020: LATAM Cargo will operate two new routes dedicated exclusively to cargo originating in the United States, thus increasing capacity from North America to Central and South America.
The new Miami-Panama-Bogota and Miami-Cali routes begin operations on February 11. The routes will be served on a permanent basis, with two frequencies per week and will be operated by B767-300F aircraft. The new service will satisfy demand for general cargo, electronics, pharma and dangerous goods.
"We are leaders in transportation to, from, and within Latin America, mostly thanks to our extensive and robust network. These new launches will give our customers more options to choose from, strengthen connectivity and facilitate trade," said Gabriel Oliva, LATAM Cargo's commercial SVP for North America, Europe and Asia. "In addition to these new routes, in recent years, we have opened ten destinations that have enhanced the connection between the north and the south of the American continent. We have also boosted connectivity between Latin America and the other regions where we operate."
The Miami-Panama-Bogota route will consolidate the role of Panama as an importing country, and also increase its exporting potential by transporting cargo originating in the country to Bogota, Colombia, where it can connect with the many alternatives served by our narrow body fleet, or to Santiago (Chile), Lima (Peru) and Guarulhos (Brazil) on wide-body aircraft.
For its part, LATAM Cargo's new Miami-Cali route will offer the possibility to carry shipments to Bogota, Colombia.
These new routes were announced together with a third cargo service between Miami and Lima (Peru), which also serves to advance the country's role as an import market. Cargo service on that route began in late 2019 with a two-per-week frequency. This increase reflects a positive reception from the market for this service.
"At LATAM Cargo we are constantly evaluating new destinations, strengthening our network and enhancing the care options and services in our product portfolio to satisfy our customers' requirements with the highest quality standards," added Oliva.