LATAM Cargo inks Global Master Lease Agreement with CSafe
May 29, 2019: LATAM Cargo, Latin-America based cargo operator, recently signed a Master Lease Agreement with temperature-controlled packaging solutions provider CSafe Global. Based on the agreement, the airline will utilise the company's CSafe RAP and CSafe RKN active temperature-controlled containers that offer unmatched operational capabilities with the industry's longest battery run times and broadest ambient […]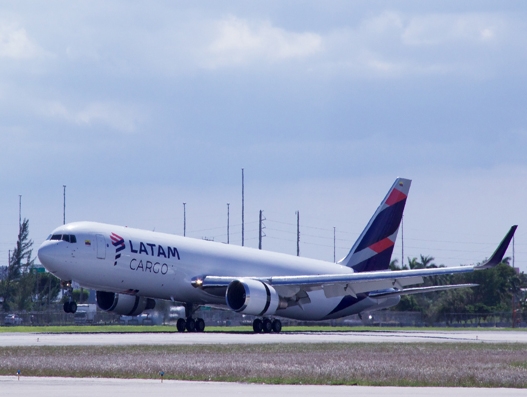 May 29, 2019: LATAM Cargo, Latin-America based cargo operator, recently signed a Master Lease Agreement with temperature-controlled packaging solutions provider CSafe Global.
Based on the agreement, the airline will utilise the company's CSafe RAP and CSafe RKN active temperature-controlled containers that offer unmatched operational capabilities with the industry's longest battery run times and broadest ambient temperature ranges of -30°C to +54°C for the CSafe RAP and -30°C to +49°C for the CSafe RKN.
The airline has signed the agreement to extend alternative transportation options to its clients shipping temperature-sensitive pharmaceuticals.
"We understand that minimal deviation from the defined temperature ranges can greatly affect the quality of the products and that is why we are constantly evaluating new options for our clients. CSafe containers offer cutting-edge technology that will continue to strengthen our PHARMA ACTIVE Product," explains Rodolfo Marre, Product Development senior manager for LATAM Cargo.
CSafe's innovative system design combines advanced compressor-driven cooling technologies with superior VIP insulation to regulate payload temperatures precisely where they need to be for up to four US pallets of pharmaceutical product, per container. These active containers have approvals to fly on both the upper and lower decks of aircraft.
Brad Jennings, vice president of Global Marketing and Partner Alliances with CSafe Global said: "With a comprehensive cargo network serving key markets in the Latin American region, and a robust CEIV pharma programme, we look forward to a very fruitful collaboration with LATAM Cargo as we collectively strive to best serve pharma companies seeking that ultimate peace of mind when transporting invaluable life-enhancing medications to their patients in the important and growing pharma market across Latin America."
LATAM Cargo's expertise in the transportation of pharmaceuticals has allowed the airline to develop specialized products that handle pharmaceutical shipments. The current offerings are EXP PHARMA PASSIVE, with temperature ranges between 2°C to 25°C and PHARMA ACTIVE with temperature set points from -30C to 30C.
LATAM Cargo underwent an internal review of its logistics supply chain processes for the transportation of pharmaceutical products to guarantee the preservation of quality and functionality that ultimately culminated in the CEIV PHARMA certification by the IATA in 2017.