LATAM Cargo helps wild big cats to reach their new home in South Africa
May 23, 2019: LATAM Cargo has transported five big wild cats – two lions, one lioness and two tigresses, from Santiago del Estero in Argentina to sanctuaries in Johannesburg, South Africa. Melena and Tika, a male and a female lion aged 6 and 18 years respectively, were the first of five big cats transported to […]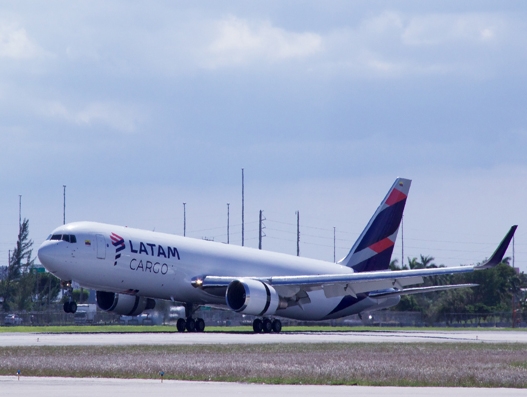 May 23, 2019: LATAM Cargo has transported five big wild cats - two lions, one lioness and two tigresses, from Santiago del Estero in Argentina to sanctuaries in Johannesburg, South Africa.
Melena and Tika, a male and a female lion aged 6 and 18 years respectively, were the first of five big cats transported to their new home.
The felines lived in a decommissioned zoo in Santiago del Estero, so local authorities arranged their rescue and obtained the permits required for their relocation. The total journey, including land portions, lasted approximately 70 hours.
Freight forwarder Newport Cargo entrusted the Latin American carrier with the air portion. The animals were flown onboard a freighter aircraft from Buenos Aires to Sao Paulo, where they were transferred to the belly of a passenger airliner for the trip to Johannesburg.
During the air segments, the animals were under the careful supervision of the LATAM Cargo team.
"When planning and during the actual operation, we ensured full compliance with IATA and LATAM Cargo's highest standards of safety in live animal transportation. Also, the care provided included securing regular access to water for these animals and taking every measure to reduce their exposure to heat and noise sources. This difficult task is especially hard to achieve in a cargo warehouse and air freighter environment but is nonetheless crucial to making their journey as stress-free as possible. And we certainly delivered," commented Esteban Bojanich, LATAM Cargo's Operations manager.
At LATAM Cargo, we contribute our expertise in the carriage of various live animals, from domestic pets to horses, bulls and rescued wild animals. For example, a few years ago we took the challenge of transporting a group of rescued elephants."