LATAM Cargo Group carries more than 13,200 tonnes of flowers around the world
Carrying flowers from Colombia and Ecuador, the airline has carried 7 per cent more flowers than in 2020 despite the Covid-19 challenges.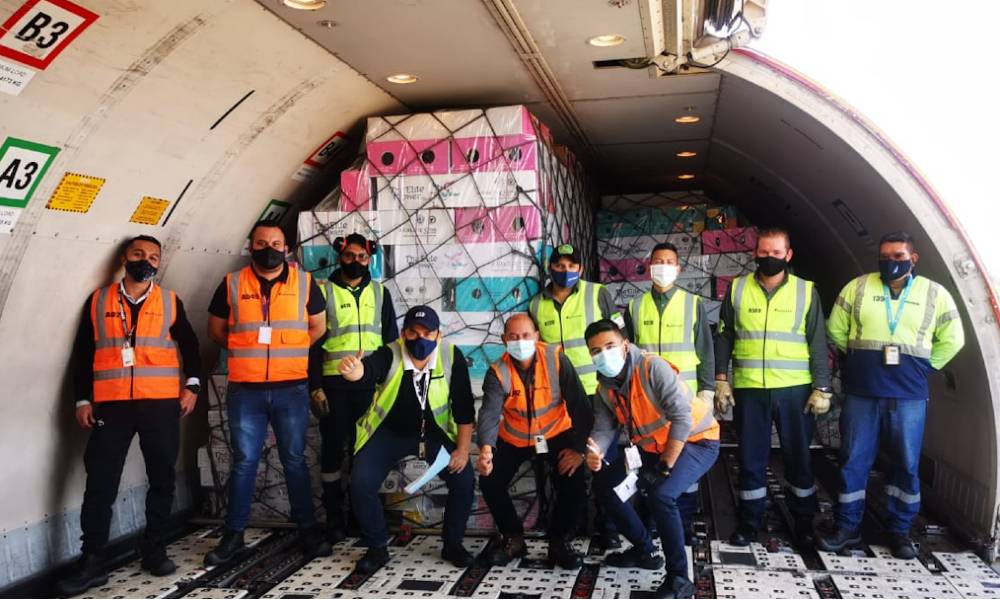 LATAM Cargo Group has had a positive performance during the 2021 Valentine's Day season, which, together with Mother's Day (April and May) represents the peak of the fresh flower export activity. In 2021, the company carried 7 per cent more flowers than in 2020, totaling more than 13,200 tonnes.
The good figures are due to LATAM Group's uninterrupted operations in Colombia and Ecuador, despite the big challenge posed by the Covid-19 pandemic in terms of capacity. In fact, the Group has increased its online offering to satisfy the needs of its customers –in this case flower producers– who depend on connectivity and exports to sustain their businesses.
For example, during the season that began three weeks before Valentine's Day – January 18 through February 09 – LATAM Group took off some 225 times from Bogota, Medellin and Quito with their loads of roses, spray roses, alstroemeria and gerberas from Colombia, and roses, gypsophila and alstroemeria from Ecuador to the United States.
Miami is the main transit destination for fresh flowers and is also one of the world's largest distribution hubs and home to the cargo operations of LATAM Airlines Group. From here, flowers are distributed primarily towards North America and Europe.
Compared to a regular period, in Colombia the company carried 7 per cent more tonnes per week during the Valentine's Day season, successfully serving the demand from the flower sector. In Quito, Ecuador, capacity was added to transport the flower production to Miami, increasing the number of tonnes carried each week by 7 per cent, and raising capacity to Amsterdam (The Netherlands), the second destination for Ecuadorian flowers.
"It is in times of difficulty like the current pandemic that our commitment to our customers is demonstrated. Not only do we offer the best transportation options by prioritizing the use of all-cargo aircraft and adding passenger aircraft for transporting flowers exclusively. We also added new frequencies to take fresh flowers from Colombia and Ecuador to the world, thus supporting our customers' businesses," commented Claudio Torres, Commercial Vice President for South America at LATAM Cargo Group.
Production zones
While flowers are produced in different zones across the country, in Colombia the region of Cundinamarca near Bogota accounts for 76 per cent of this perishable, followed by Antioquia with 24 per cent. In Ecuador, the main producing zones are Pichincha and the inter-Andean region of Cotopaxi.