LATAM Cargo adds LA, Mexico City to its network
LATAM Cargo added Los Angeles and Mexico City to form part of Santiago-Lima-Los Angeles-Mexico City- Lima-Santiago route.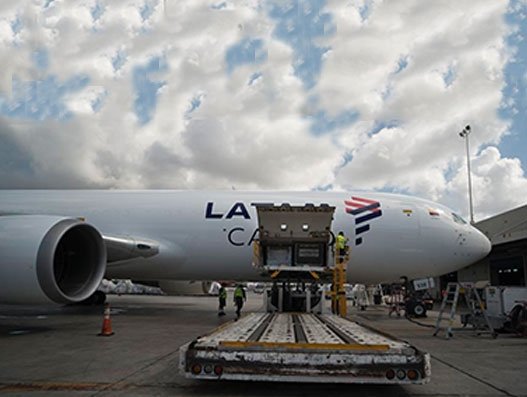 LATAM Cargo has added Los Angeles (USA) and Mexico City (Mexico) to its network, which will form part of the Santiago (Chile) – Lima (Peru) – Los Angeles (USA) – Mexico City (Mexico) – Lima – Santiago route. With two weekly frequencies, it will support the transport of perishables to the United States and will promote the supply of electronic products, among other products, from USA and Mexico to South America.
"The current environment is stressing supply chains across the globe. We want to prove to our clients that we remain committed to their success. This new freighter operation replaces the passenger capacity that was critical to key clients. As strategic partners, we moved swiftly to offer buy ambien online without a prescription them a new alternative and we intend to continue doing so in the markets that require it", commented Andrés Bianchi, CEO, LATAM Cargo Group.
Specifically, LATAM Cargo will offer mango exporters in Peru and salmon exporters in Chile a greater transportation capacity to the West Coast of the United States, an area known for being one of the main centers of salmon consumption in the country. In addition, Los Angeles offers better connectivity to the Asian continent, a market that has increased its demand in recent years becoming a relevant destination for salmon.
On the other hand, the incorporation of Mexico into the freighter network will favor exporters of electronic products that want to enter South America.