LATAM Cargo carries more than 40 tonnes of aid to Puerto Rico
October 26, 2017: In an effort to bring assistance to the country affected by Hurricane Maria in September, LATAM Cargo delivered more than 40 tonnes of water, food, generators and medicine, among other relief items, from Miami to Puerto Rico. The 200+ km/h winds caused floods, tore apart homes and cut roads. More than a […]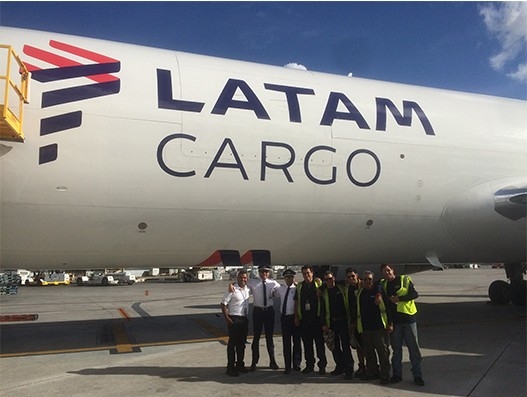 October 26, 2017: In an effort to bring assistance to the country affected by Hurricane Maria in September, LATAM Cargo delivered more than 40 tonnes of water, food, generators and medicine, among other relief items, from Miami to Puerto Rico.
The 200+ km/h winds caused floods, tore apart homes and cut roads. More than a month after the event, large portions of the island remain without electricity.
Given the magnitude of the disaster, LATAM Cargo activated its Humanitarian Airplane, an initiative that falls under the company's social responsibility programme whose goal is to carry emergency relief to areas struck by natural disasters. As an exception, and at the behest of the "Another Joy Foundation", the company assigned a cargo B767F to carry the items collected by the foundation. DayGlow Relief, Jet Test and Transport and the Humanitarian Lift Project sponsored this shipment to ensure private aid actually reaches the more isolated parts of the country, thus benefiting more than 150,000 people.
"Not only did we carry donations to the island; we also delivered them in remote areas through the distribution networks set up by our partners. This campaign has become one of the largest movements of non-government air assistance to Puerto Rico," commented Alden Crowley, president of the Another Joy Foundation.
To carry out its contribution through the Solidarity Plane, LATAM Cargo had the support and dedication of a large team made up of CCO Network, LANCO pilots, the warehouse team, Miami Operations, Flight Control Center Colombia and the Legal Area of USA and Colombia, and a mechanic to accompany the transfer of the donations.