Kuehne+Nagel launches innovative supply chain solution for lithium batteries
September 15, 2017: Kuehne + Nagel has launched KN BatteryChain, the first integrated supply chain solution actively addressing the increasing global demand for lithium batteries. The solution is specifically designed to offer safe, reliable and efficient mass transportation as well as storage of lithium cells and batteries. It is assumed that in the next five […]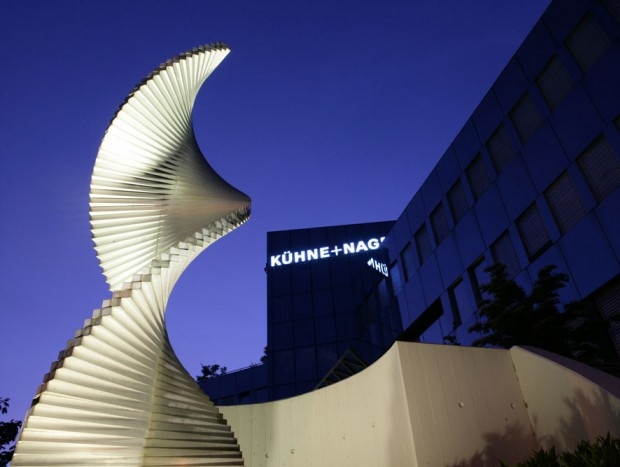 September 15, 2017: Kuehne + Nagel has launched KN BatteryChain, the first integrated supply chain solution actively addressing the increasing global demand for lithium batteries.
The solution is specifically designed to offer safe, reliable and efficient mass transportation as well as storage of lithium cells and batteries.
It is assumed that in the next five years the electric car stock will triple. This in turn will boost the demand for transportation and storage of the key component lithium-ion battery. Large-format lithium batteries as used for electric vehicles require a high level of handling detail and expertise to comply with international dangerous goods regulations and restrictions.
Dr. Detlef Trefzger, CEO Kuehne + Nagel International AG, said, "KN BatteryChain demonstrates Kuehne + Nagel's leading role in global automotive logistics and our capability to anticipate industry trends from which we derive industry-specific solutions in time. I am convinced that this innovative solution developed in close cooperation with our customers and partners will set industry standards for the supply chain along the entire battery life cycle and support our automotive customers and the aftermarket to grow their businesses."
KN BatteryChain is fully compliant with the respective international dangerous goods regulations and certified against ISO9001 and the leading automotive standard ISO16949. The solution spans from transportation by sea, air, rail and road from the manufacturer to the assembly line to warehousing for production logistics and aftermarkets as well as returns of used and faulty batteries from dealers.
Value added services include KN ControlTower support providing end-to-end logistics management services in order to simplify supply chain complexity, real time monitoring of physical parameters and location, specialised packaging, labelling, testing and inspecting, battery recycling, customs brokerage and environmental performance measuring.
KN BatteryChain is available for automotive, high-tech and industrial customers, whenever lithium battery logistics is required.