Kuehne + Nagel UK wins Huel contract for logistics services
Sep 26, 2019: Kuehne + Nagel (K+N) UK started this month with a new energetic partnership with Huel, a producer of nutritionally complete food. According to the partnership, K+N will be responsible for the picking, packing and distribution of their products out of the Wellingborough facility for customers in the UK. Further, Kuehne + Nagel […]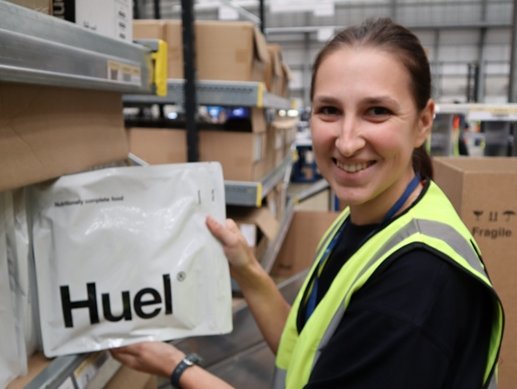 Sep 26, 2019: Kuehne + Nagel (K+N) UK started this month with a new energetic partnership with Huel, a producer of nutritionally complete food.
According to the partnership, K+N will be responsible for the picking, packing and distribution of their products out of the Wellingborough facility for customers in the UK.
Further, Kuehne + Nagel manages airfreight and seafreight imports from Canada and China, and Puerto Rico to be added soon.
"The impact of e-commerce and consumer trends on the environment and the society as a whole are significantly increasing. Partnering with a company that has this focus at the core of its culture is particularly gratifying, says Dave Malone, Contract manager e-commerce.
"This is a company that has a global reach and can help us expand across the globe, offering a one-stop-shop for all our logistics needs. Their expansive e-commerce capability also provides a competitive advantage in the UK and Europe which will undoubtedly help with our growth plans," says Neville Dobson, head of Logistics for Huel.
In the last years, Kuehne + Nagel has been expanding its e-commerce services all over the globe.
With KN OmniChain, Kuehne + Nagel combines the global scale of leading logistics organisation with the flexibility required in e-commerce, offering e-fulfilment solutions, last-mile deliveries and returns, cross-border as well as digital services.