Kuehne Nagel transports first Trent 7000 Engine from Amsterdam to Osaka
August 10, 2017: The team of Amsterdam moved the first Trent 7000 Engine (A330neo) on board a 747-400 Freighter to Osaka.Though the Trent 7000 has almost the same dimensions of a Trent 1000, which the team at Kuehne+Nagel has an experience of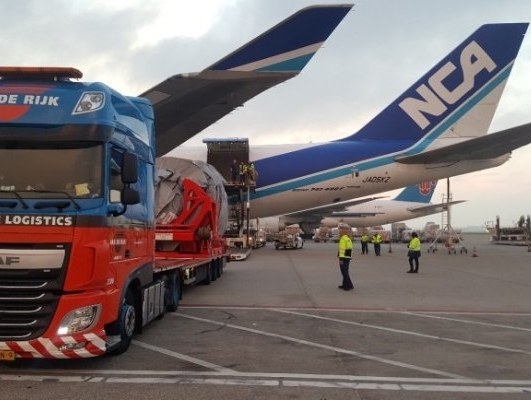 August 10, 2017: The team of Kuehne + Nagel Amsterdam moved the first Trent 7000 Engine (A330neo) on board a 747-400 Freighter to Osaka.
Though the Trent 7000 has almost the same dimensions of a Trent 1000, which the team at Kuehne+Nagel has an experience of moving for many years, this was still a bit of a challenge given the weight of this one being 4690 kg more than a Trent 1000 Engine. The total weight of the Trent 7000 is 16000 kg. Nippon Cargo Airlines allowed the engine to stay on board at NRT airport before its final departure to Osaka airport.
Despite bad weather conditions (heavy rainfall), the engine was successfully transported from Amsterdam to Japan.