Kuehne + Nagel to manage pharma logistics for Sanofi in Belgium
September 20, 2017: Sanofi, global life science company has roped in Kuehne + Nagel (K+N) to manage company's warehouse activities in Geel, Belgium. In its newly expanded facility, K+N provides a state of the art pharma area for the raw materials storage of Sanofi and manages the GDP services. The expanded Kuehne + Nagel warehouse […]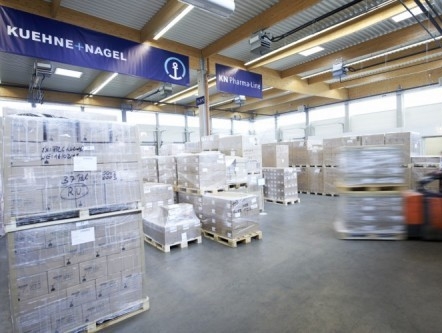 September 20, 2017: Sanofi, global life science company has roped in Kuehne + Nagel (K+N) to manage company's warehouse activities in Geel, Belgium. In its newly expanded facility, K+N provides a state of the art pharma area for the raw materials storage of Sanofi and manages the GDP services.
The expanded Kuehne + Nagel warehouse in Geel offers temperature controlled zones (15°c to 25°c) with cold storage (2°C up to 8°C) and freeze storage (-25°C up to -15°C) capabilities. Additionally, a special fire protection storage zone allows Sanofi to store their raw materials which are classified as flammable safely. For raw material sample taking a pressurised sample booth is installed.
"The implementation of the new external warehouse at Kuehne+Nagel provides a sustainable and scalable warehousing solution", says Chris Majoor, director, Supply Chain, Sanofi Geel.
"It is a strategic enabler for the future growth of the manufacturing site Geel", confirms Gunther Pauwels, VP & GM Sanofi Geel.
Kevin Nash, managing director of Kuehne + Nagel BeLux, said, "We are delighted to start into this cooperation with Sanofi, one of the world's largest pharmaceutical companies. This new contract highlights our commitment to the pharma and healthcare industry and is a validation of our decision to further extend the Geel warehouse."
The facility in Geel is part of the global KN PharmaChain network, a multi-modal logistics solution for temperature-controlled door-to-door transportation which allows accurate traceability of the deliveries and intensive, proactive risk management.