Kuehne + Nagel Singapore partners with Cleantech Solar
Jun 15, 2017: A newly installed rooftop solar system by Cleantech Solar is expected to deliver 20 percent of the electricity requirements for the Kuehne + Nagel Singapore Logistics Hub at Pioneer Crescent. Laurent Simon, managing director of Kuehne + Nagel Singapore and Malaysia, said, Kuehne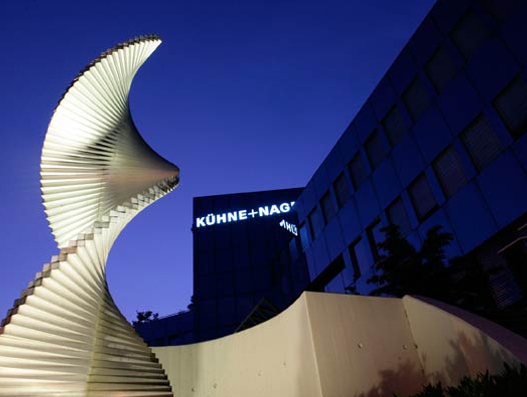 Jun 15, 2017: A newly installed rooftop solar system by Cleantech Solar is expected to deliver 20 percent of the electricity requirements for the Kuehne + Nagel Singapore Logistics Hub at Pioneer Crescent.
Laurent Simon, managing director of Kuehne + Nagel Singapore and Malaysia, said, Kuehne + Nagel has a clear goal to minimise environmental impact and the use of renewable energy is an integral part of our sustainability targets. Solar-as-a-service is the ideal extension to this logistics hub which was built according to highest environmental standards. As a service provider, Kuehne + Nagel is a solid partner in energy efficiency and sustainable logistics and is committed to aligning with the environmental goals of our customers.
The 844.8 kWp solar system will generate over 1,000 MWh per annum, representing 11,700 tonnes of CO2 to be saved across the 20 years partnership.
Raju Shukla, chairman of Cleantech Solar, said, We are delighted with the commissioning of this outstanding project in Singapore. Not only is it a privilege to count Kuehne + Nagel as one of our new partners but the way the Kuehne + Nagel team made sure the building was "solar-ready" from the onset is exemplary and this has helped us deliver what we think is one of the fastest implementations for a solar project of this size in Singapore.
The Kuehne + Nagel Singapore Logistics Hub is BCA Green Mark Platinum and LEED GOLD certified. The 50,000 sqm built-to-suit facility has been in operation since January 2016, offering both standard warehousing services and a centre of excellence for high-tech, industrial, pharmaceutical and healthcare customers providing supply chain optimisation and value-chain transformation solutions.