Kuehne + Nagel partners with IVECO to reduce carbon emissions
May 31, 2017: Kuehne + Nagel, one of the worldwide leading logistics providers, and IVECO, a leader in sustainable transport, signed a contract for the supply of fourteen Liquefied Natural Gas (LNG) trucks for the Netherlands.
The purchasing decision was driven by Kuehne + Nagel's commitment to offering environmentally sound, sustainable and innovative supply chain solutions that continually reduce the impact on the environment. IVECO as commercial vehicle manufacturer at the forefront of the industry in the development of natural gas as a fuel for sustainable transport partners with Kuehne + Nagel to achieve this goal.
The Stralis NP LNG trucks Kuehne + Nagel have acquired are part of IVECO's newest generation of LNG trucks. The trucks have 400 hp natural gas engines, which use sustainable LNG fuel. With this fuel, the CO2 emissions are 15 percent lower than those of a truck with a diesel engine. Using this fuel, nitrogen-oxide emissions are reduced by 70 percent, while particulate emissions are 95 percent lower.
The trucks, Kuehne + Nagel Netherlands acquired, will be used to deliver transport goods between warehouses in the Netherlands and Germany. The LNG-powered vehicles are equipped with double LNG tanks, giving them a range of 1,500 kilometres. This enables the company to use them on longer routes thereby being more efficient. The vehicles will also have innovative trailers that will be cooled electronically.
Gereon Niemeier, managing director of Kuehne + Nagel Netherlands, said, "We want to significantly reduce our carbon footprint. By making use of innovative technologies and cleaner transport fuels, we can contribute to a joint reduction of CO2 and local emissions in transportation."
Trucks that drive with LNG engines are 50 percent more quiet than comparable diesel-fuelled trucks. "This makes it easier to deliver goods during night times and in urban locations, which provides operational benefits," states Niemeier.
"For us at IVECO it is clear that natural gas is the mature, reasonable and affordable solution to sustainable transport. Increasingly, forward-looking companies like Kuehne + Nagel that want to reduce their carbon footprint are turning to this alternative fuel. And they are coming to IVECO, the only manufacturer with a full range of natural gas models, from light commercial vehicles all the way to heavy long-haul trucks and buses," explains John Venstra, Business Director, IVECO Benelux.
You may also like:-
---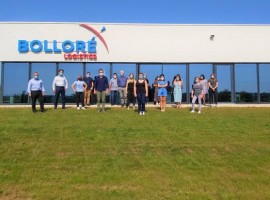 Logistics
It emphasises the company's desire to support its long-standing and more recent customers in the area by delivering local services, supported by its global network.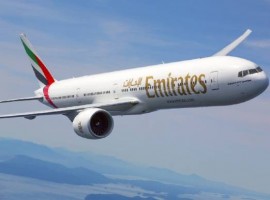 Aviation
The expanded schedule will offer enhanced connectivity for customers travelling to Dubai and beyond to Emirates' network of over 85 destinations.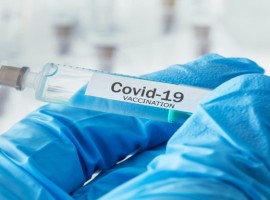 Air Cargo
Aviation
Prof. Dr Wouter Dewulf and Prof. Dr Roel Gevaers from the University of Antwerp and Pharma.aero's Frank Van Gelder share their views on how a weak supply chain can destroy the quality of the Covid-19 vaccine.