Kuehne + Nagel opens new pharma facility in Slovenia
Dec 18, 2018: Logistics services provider Kuehne + Nagel continues to expand its global KN PharmaChain network with a new dedicated pharma & healthcare warehouse in Slovenia. The new GxP compliant facility is strategically located in close vicinity to the Ljubljana Airport. It will carry out the distribution of finished products worldwide and will be […]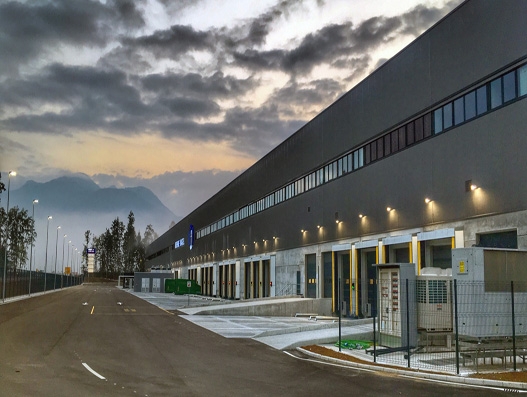 Dec 18, 2018: Logistics services provider Kuehne + Nagel continues to expand its global KN PharmaChain network with a new dedicated pharma & healthcare warehouse in Slovenia.
The new GxP compliant facility is strategically located in close vicinity to the Ljubljana Airport.
It will carry out the distribution of finished products worldwide and will be used for the storage and distribution of production materials for the pharmaceutical industry. While eco-friendly built and equipped, the distribution centre complies with the highest security standards and state-of-the-art technology to increase current operational capacities.
The facility provides an area of approximately 38,000 sqm, a capacity of about 65,000 pallet locations for reception, storage and distribution of temperature-sensitive products and includes three cold chambers to handle temperature requirements of 15 to 25°C and 2 to 8°C.
Gianfranco Sgro, Member of the Managing Board of Kuehne + Nagel International AG, responsible for contract logistics: "The cutting-edge facility in Brnik is a cornerstone in this ambition and enables Kuehne + Nagel to offer its unique pharma solutions to an extended customer base."