Kuehne+Nagel airfreight volumes decline in third quarter
Oct 23, 2019: Transport and logistics firm Kuehne + Nagel has reported that its turnover increased by 3.1 percent year-on-year to CHF 15.8 billion and gross profit by 4.4 percent to CHF 6.0 billion, for the first nine months of 2019. EBIT went up 6.6 percent to CHF 794 million and earnings for the period […]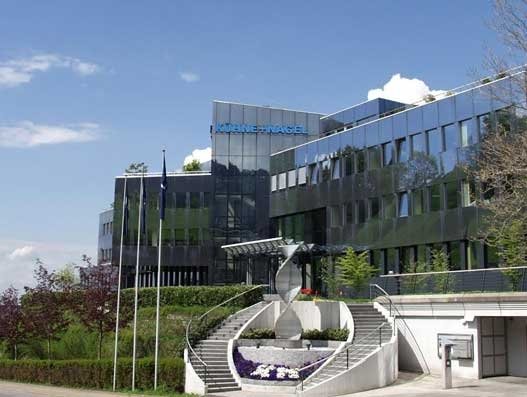 Oct 23, 2019: Transport and logistics firm Kuehne + Nagel has reported that its turnover increased by 3.1 percent year-on-year to CHF 15.8 billion and gross profit by 4.4 percent to CHF 6.0 billion, for the first nine months of 2019.
EBIT went up 6.6 percent to CHF 794 million and earnings for the period by 3.1 percent to CHF 598 million.
Organic net turnover growth amounted to 4.3 percent, foreign exchange effects had a negative impact of 2.9 percent, and acquisitions a positive effect of 1.7 percent.
Coming to the results of the different business divisions during the Jan-Sep period, the company informed that it managed to record profitability amid tense market environment, due to continued momentum in the seafreight and overland business in the third quarter. However, there was a decline recorded in airfreight volumes.
Third-quarter results
The Swiss forwarder's seafreight business unit posted a very solid net turnover growth and once again improved its performance in the third quarter.
In a stagnating overall market, the group transported 152,000 units more than in the same period of last year (+4.3 percent). EBIT rose by 10.2 percent year-on-year to CHF 357 million. The business unit improved its conversion rate (ratio of EBIT to gross profit) to 30.4 percent, maintaining its position at the top of the industry.
However, the airfreight volumes continued to decline for the company. Airfreight volume fell by 6.4 percent year-on-year to 1.22 million tonnes. Still the business unit was able to significantly increase gross profit, especially in the areas of pharma & healthcare, perishables and time-critical shipments.
According to the company, the decline in volumes was due to global economic uncertainty and rising trade barriers.
On the other hand, the integration of Quick International Courier, boosted its business.
The company said through a statement: "Quick, one of the market leaders for time-critical transport and logistics services for the pharma and aviation industries, generated sustained positive results in the third quarter. The 3.0 percent year-on-year decline of EBIT to CHF 263 million was resilient in light of persistently challenging market conditions."
The net turnover in Overland rose by 2.0 percent year-on-year to CHF 2.7 billion and gross profit by 4.1 percent to CHF 846 million. Despite the slowdown in global trade, the business unit again grew well ahead of the market. Groupage shipment volumes in France and Germany remained firm.
In Austria and Eastern Europe, Kuehne + Nagel strengthened the overland transport network with the acquisition of the Jöbstl Group. In North America, key accounts remained the largest growth driver, while the intermodal business further weakened due to falling oil prices. EBIT increased by 8.8 percent year-on-year to CHF 62 million.
In the third quarter, the ongoing restructuring of Contract Logistics yielded results. Due to portfolio optimisation measures and a focus on higher-margin business, net turnover increased by 3.5 percent year-on-year to CHF 4.0 billion and gross profit by 2.1 percent to CHF 3.0 billion.
Growth was thus significantly slower than in the previous year's period. With the opening of new distribution centres in Luxembourg, Germany and Belgium, the business unit focused on further high-quality growth in the areas of pharma & healthcare and e-commerce fulfilment.