Korean Air to reduce flights to Japan as trade tensions escalate
Aug 21, 2019: As trade tensions between Japan and Korea escalate, Korean Air has decided to adjust the frequency of some Japan routes. At the same time, the airline will increase the frequency of routes in the Southeast Asia, Oceania, and Chinese markets. The airline that ranks among the biggest international carriers said in its […]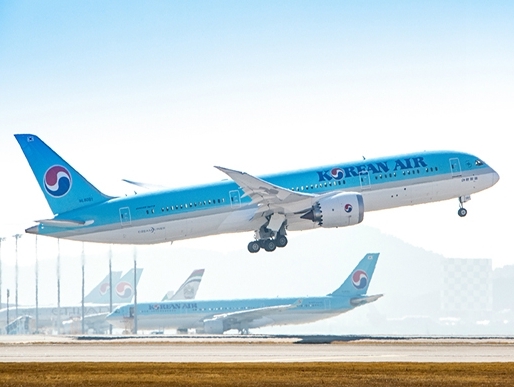 Aug 21, 2019: As trade tensions between Japan and Korea escalate, Korean Air has decided to adjust the frequency of some Japan routes.
At the same time, the airline will increase the frequency of routes in the Southeast Asia, Oceania, and Chinese markets.
The airline that ranks among the biggest international carriers said in its official release that from September 16, it will the Busan-Osaka route (14 flights a week), as well as Jeju-Narita (3 flights a week) and Jeju-Osaka (4 flights a week) from November 1.
The airline will also temporarily suspend some of its other routes. Incheon-Komatsu (3 flights a week) and Incheon-Kagoshima (3 flights a week) will be suspended from September 29 to November 16, and Incheon-Asahikawa (5 flights a week) will be suspended from September 29 to October 26.
For Incheon-Osaka/Fukuoka routes, both routes currently have 28 flights a week, and the frequency will be decreased to 21 flights a week between October 27 and November 16.
The frequency of Incheon-Okinawa will be reduced from seven to four flights a week, and Busan-Narita/Fukuoka from fourteen to seven flights a week, between September 29 and November 16.
Meanwhile, the airline plans to focus more on other markets, such as Southeast Asia, Oceania, and China in the winter season.
To begin with, Korean Air will launch a new daily route to Clark, Philippines, starting from October 27.
The airline will also add four more operations a week for Incheon-Chiang Mai/Bali, increasing the number of flights per week to eleven.
In Oceania, the frequency of the Incheon-Brisbane route will be increased from five to seven flights a week.
Korean Air is also planning to expand its network to China with the launch of new direct services. The airline plans to start direct flights from Incheon to Zhangjiajie and Hangzhou three times a week each, and Incheon-Nanjing four times a week. The service between Incheon and Beijing will be operated 17 times a week, up from the previous 14 a week.
In other changes, Korean Air will boost the frequency on some domestic routes. It will launch a new service between Pohang and Jeju seven times a week, and the Ulsan-Jeju flight will be operated seven times a week, an increase of two flights a week.
The schedule updates are subject to government approval and will come into effect after government approval.
The trade war between the two countries started last month when Japan announced it would tighten control over three chemicals — fluorinated polyamides, photoresists, and hydrogen fluoride. These chemicals are crucial to Korea as they require for producing semiconductors.
Japan has introduced a new regulation that requires Japanese companies to have a license for each chemical to export them to South Korea, and the process could take up to 90 days.
According to a Vox report dated August 9, Japan claimed it was setting such restrictions because it believed South Korea was leaking sensitive information to North Korea, although they did not provide details.
After South Korea vehemently denied the accusations, Japan slapped down another trade restriction: removing South Korea from its "white list," an index of trusted trade partners. This would lead to even more delays in exports of items like auto parts and household electronics to South Korea.
Hence, South Korea, among many other actions, is responding to Japan by cutting off flights between the countries.