Korean Air introduces IBS Software's integrated revenue management system for cargo
Nov 7, 2019: Korean Air's cargo division has gone live with an integrated revenue management solution, an extension of IBS Software's iCargo cloud platform. IBS deployed its iCargo cloud platform earlier this year to improve operational efficiency. And now with addition of the module into the iCargo solution, the cargo carrier expects to improve yields […]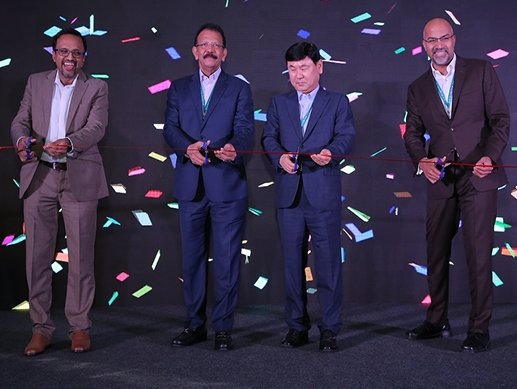 Nov 7, 2019: Korean Air's cargo division has gone live with an integrated revenue management solution, an extension of IBS Software's iCargo cloud platform.
IBS deployed its iCargo cloud platform earlier this year to improve operational efficiency. And now with addition of the module into the iCargo solution, the cargo carrier expects to improve yields and boost profitability. The solution ensures maximum profitability to the carrier by allowing Korean Air to determine the selling price of capacity, with its intelligent, intuitive analysis and algorithms, fully integrated to the core sales and booking system.
American Airlines Cargo undergoes major modernisation upgrade
Working in close collaboration with Korean Air to define its needs for this business-critical function, IBS incorporated its full data analytics and machine learning capabilities to develop the solution. The solution provides airlines and ground handlers in air cargo business with successful management of sales, operations, revenue accounting, mail handling, mail revenue accounting and cargo revenue accounting.
iCargo replaces legacy systems at Pos Aviation-powered airports in Malaysia

As part of this phase of this rollout, IBS also rolled out the new Sales App mobility module, designed to support sales and marketing teams with maximum conversion of opportunities by providing real time access to customer profiles, customer analytics and capacity predictions to support Korean Air cargo operations. In addition, several new automation tools were also introduced for terminal operations at Incheon Airport, the hub of Korean Air cargo operations.
Noh Sam Sug, head of Cargo & senior vice president, Korean Air cargo said: "Korean Air looks forward to partner with IBS Software in future opportunities related to cargo and other core airline business systems as well."
Ashok Rajan, SVP & head of Airline Cargo Services, IBS Software said: "The addition of revenue management to the iCargo platform is an exciting new development in our mission to support airlines all over the world generate maximum value from their operations and gain a competitive edge. We are proud to be associated with an industry stalwart like Korean Air in this journey."