Korean Air finalises 787 Dreamliner order
July 22, 2019: Korean Air, flag carrier of South Korea, has finalised $6.3 billion deal with Boeing, for 20 787 Dreamliner airplanes, including 10 each of the 787-10 and 787-9 models. Along with an agreement to lease 10 additional 787-10 jets from Air Lease Corporation (ALC), the carrier will quadruple its Dreamliner fleet as it […]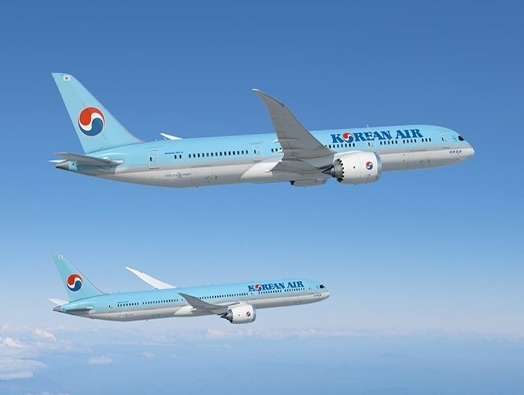 July 22, 2019: Korean Air, flag carrier of South Korea, has finalised $6.3 billion deal with Boeing, for 20 787 Dreamliner airplanes, including 10 each of the 787-10 and 787-9 models.
Along with an agreement to lease 10 additional 787-10 jets from Air Lease Corporation (ALC), the carrier will quadruple its Dreamliner fleet as it looks to bring greater efficiency and passenger comforts to its operations.
The commitment to order the 20 Dreamliner jets and lease 10 more was announced at the Paris Air Show in June.
The airline, which is one of the largest transpacific carriers in Asia with 16 non-stop routes to North America, is adding these jets to its fleet so as to complement its existing 787-9 and 777 airplanes.
The airline plans to deploy the 787-10 on medium-range routes, while continuing to leverage the longer-range capabilities of the 787-9 Dreamliner on long-haul flights, informed Boeing in its official release.
The 787-10 can serve up to 330 passengers in a standard two-class configuration, about 40 more than the 787-9.
Powered by a suite of new technologies and a revolutionary design, the 787-10 offers carriers the lowest operating cost per seat of any twin-aisle jet in service.
"As we continue to innovate our product offering, the 787 Dreamliner family will become the backbone of our mid-and long-haul fleet for many years to come," said Walter Cho, chairman of Korean Air.
"In addition to 25 percent improved fuel efficiency, the stretched 787-10 offers around 15 percent more space for passengers and cargo than our 787-9s, which will be critical to our long-term business goals."