Korean Air Cargo extends contract with LUG aircargo handling until 2022
Sep 5, 2019: LUG aircargo handling, extends contract with its longest standing repeat customer Korean Air Cargo, at Frankfurt International Airport for a further three years to 2022. The two companies have worked together for some 22 years now, handling freight for passenger and all-cargo aircraft as well as road feeder services. The South Korean […]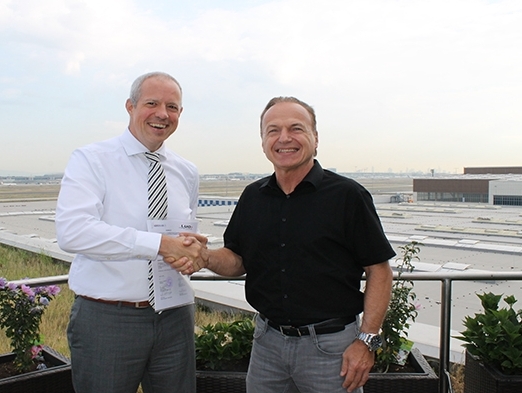 Sep 5, 2019: LUG aircargo handling, extends contract with its longest standing repeat customer Korean Air Cargo, at Frankfurt International Airport for a further three years to 2022.
The two companies have worked together for some 22 years now, handling freight for passenger and all-cargo aircraft as well as road feeder services.
The South Korean cargo carrier's network embraces five continents. The airline connects Germany's top international airport, Frankfurt, with Incheon International, the airport of South Korea's capital Seoul. It offers seven weekly passenger flights and up to nine full freighter flights to/from Frankfurt.
"LUG aircargo handling matches our demands and expectations with highly trained people, modern infrastructure tailor-made for our airline, leading edge IT systems, and continually optimized processes. Frankfurt is a very challenging, complex airport in terms of space and traffic. We value LUG aircargo handling as a professional and reliable partner that helps us to deliver a seamless, top-notch end-to-end customer experience. Together we provide unsurpassed premium logistics solutions tailored to the demands of customers in Germany and neighboring countries," said Jochen Golle, Traffic manager Germany & Denmark, Korean Air Cargo.
"It is good to know that our service quality, our experienced personal, our IT investments, our state-of-the-art warehousing facilities, and our direct ramp access are appreciated. We are very proud that we can handle every type of cargo including hazmat and temperature sensitive goods. Since 2018 our station in Frankfurt is CEIV Pharma certified," says Patrik Tschirch, managing director, LUG aircargo handling GmbH.
In 2022, the two companies will celebrate their silver anniversary.