KLM's corporate biofuel program welcomes Lavazza
February 10, 2020: Lavazza, an Italian manufacturer of coffee products, has joined KLM's corporate biofuel program, which aims to increase business support for the use of sustainable aviation fuel (SAF) by ensuring that some of the corporate travel by KLM's partner utilize SAF. Partners in the corporate program pay a surcharge that covers the cost […]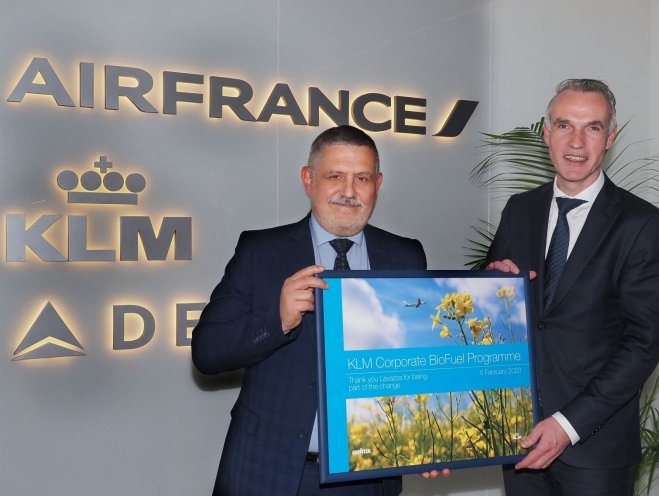 February 10, 2020: Lavazza, an Italian manufacturer of coffee products, has joined KLM's corporate biofuel program, which aims to increase business support for the use of sustainable aviation fuel (SAF) by ensuring that some of the corporate travel by KLM's partner utilize SAF.
Partners in the corporate program pay a surcharge that covers the cost difference between the higher priced biofuel and traditional jet fuel.

"We are happy to enter into partnerships with companies to stimulate the availability of sustainable aviation fuel on a large scale as it makes the price more economically competitive with that of fossil kerosene," said Barry ter Voert, senior vice president for Europe at Air France-KLM, in a statement.

The KLM corporate program is working to address the slow transition to biofuels due to higher prices. KLM, which sources its SAF from SkyNRG, recently partnered with Neste for its corporate biofuel program and also to source SAF for its flights from Amsterdam Airport Schiphol (AMS).