KLM and IndiGo name Swissport as their ground handler in the Middle East
Dec 21, 2018: Swissport has recently entered into new contracts with Dutch airline KLM and the Indian carrier IndiGo to provide them with ground handling services in the Middle East. As of February 1, 2019, Swissport will be providing the full range of ground services from passenger services to ramp operations to the Dutch airline […]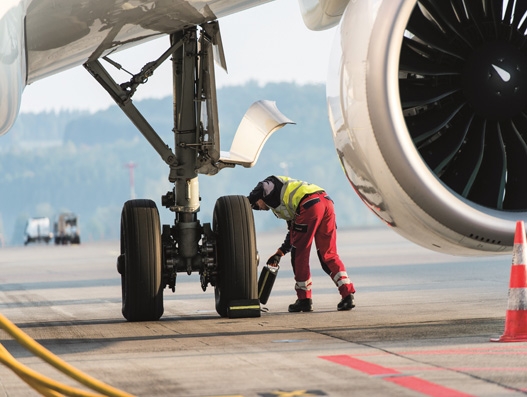 Dec 21, 2018: Swissport has recently entered into new contracts with Dutch airline KLM and the Indian carrier IndiGo to provide them with ground handling services in the Middle East.
As of February 1, 2019, Swissport will be providing the full range of ground services from passenger services to ramp operations to the Dutch airline KLM for its ten weekly flights at King-Fahd airport in Dammam (DMM). Swissport will serve KLM's Airbus A330 widebody aircraft during the stopovers of flights between the Dutch metropolis of Amsterdam and Muscat, the capital of Oman. With KLM, the first major European carrier has opted for Swissport's Saudi affiliate.
As of March 15, 2019, Swissport will handle IndiGo's daily flights at Jeddah, followed by Dammam in April and Riyadh in September, supporting the Delhi-based carrier's rapid growth in the region.
"With KLM and IndiGo Swissport is adding two prominent names to its growing client portfolio in the Middle East. Our businesses in Saudi Arabia and Oman have developed from two greenfield start-ups into established organizations in just a couple of years," says Nils Knudsen, chief commercial officer of Swissport International AG.
In addition to the new business with KLM and IndiGo, Swissport recently commenced operations with Fly Dubai, Jordan Aviation, Fly Baghdad and Sun Express for airport ground services at the Saudi port city of Jeddah and has already started serving them. Fly Jordan, a second Jordanian airline to be handled by Swissport, will launch a Jeddah service early 2019.
Swissport will also start serving SalamAir of Oman at Muscat International Airport from next year.