Kirk Shaffer appointed as the Associate Administrator for Airports at US FAA
Dec 13, 2018: Yesterday US Federal Aviation Administration (FAA) has announced the appointment of US army veteran D Kirk Shaffer as the FAA Associate Administrator for Airports, effective December 17.
In this position, Shaffer will oversee the annual Airport Improvement Programme (AIP).
Since 2017 through the AIP programme, the US Department of Transportation has announced nearly $7 billion in investments in the nation's airports. Shaffer also will be responsible for national airport planning, airport safety, standards, airport design engineering, and regulatory compliance.
Shaffer returns to the FAA from service as the principal for D. Kirk Shaffer, PLLC where he provided strategic policy planning, expert testimony, and consensus building among a variety of aviation stakeholders and clients. Prior to that, he worked as senior counsel with Crowell & Moring, LLP to airports, air carriers, and aviation trade associations nationwide.
Shaffer served as executive assistant to the president, director of properties, and general counsel to the Metropolitan Nashville Airport Authority from 1986 to 2004.
Later in 1998, he also served as chairperson and vice chair of the legal committee for Airports Council International-North America for a year.
He is also a certified member of the American Association of Airport Executives and the Aircraft Owners and Pilots Association.
Shaffer's previous federal government service included leading the operations of the FAA's airports organization from 2007-2009. He ensured that airports around the country met all regulatory and statutory guidelines relating to safety, capacity, and security at the nation's airports.
Shaffer is a Ranger, airborne, jumpmaster, and air assault qualified. 

You may also like:-
---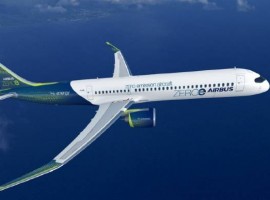 Aviation
In order to tackle these challenges, airports will require significant hydrogen transport and refueling infrastructure to meet the needs of day-to-day operations.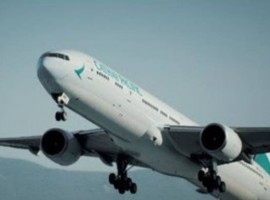 Air Cargo
Flight CX8800 will be operated by a reconfigured Boeing 777-300ER passenger aircraft instead of Cathay Pacific's go-to ultra-long-haul freighter, the Boeing 747-8.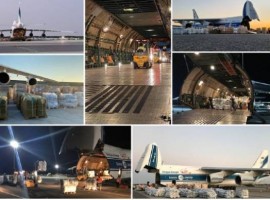 Air Cargo
As the operation has been organised by the Austrian Federal Ministry of Interior, in the framework of the Union Civil Protection Mechanism (UCPM), the costs for the transport are co- financed up to 75 per cent by the European Commission.