KIAB, Bengaluru sees 5.4 percent rise in cargo traffic 2015
Jan 19, 2016 : Kempegowda International Airport, Bengaluru (KIAB) has shown a substantial increase of 5.4 percent of growth in 2015 to reach a total volume of 287,198 metric tonnes (MT) last year. In addition to the existing cold pharma zone operated by cargo partner Menzies Aviation Bobba Bangalore, BIAL's other cargo partner AISATS has […]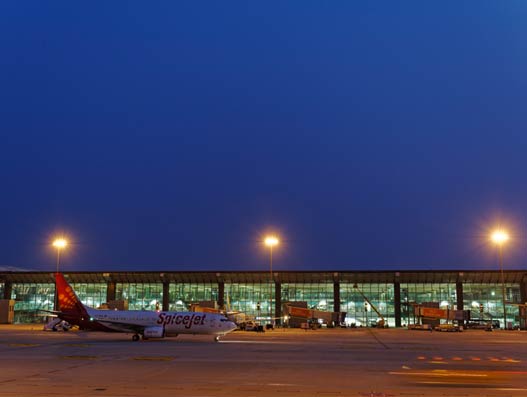 Jan 19, 2016 : Kempegowda International Airport, Bengaluru (KIAB) has shown a substantial increase of 5.4 percent of growth in 2015 to reach a total volume of 287,198 metric tonnes (MT) last year.
In addition to the existing cold pharma zone operated by cargo partner Menzies Aviation Bobba Bangalore, BIAL's other cargo partner AISATS has commenced work on its Perishable Handling Centre at KIAB which is being built with the view that such specialised facilities will boost exports and enhance efficient handling of perishable products by creating sufficient storage capacity, minimising wastage and reducing the operational costs.
A dedicated drug testing lab for pharma shipments testing and clearance will also be part of perishable handling centre.
Cargo figures for 2015 (Jan-Dec '15):
| | | | |
| --- | --- | --- | --- |
| Details | Jan 14-Dec 14 | Jan 15-Dec 15 | Growth compared to previous Year |
| Total Cargo Tonnage (in MT) | 272,512 | 287,198 | 5.4 percent |
| Domestic Cargo | 110,346 | 115,209 | 4.4 percent |
| International Cargo | 162,166 | 171,989 | 6.1 percent |
At the end of the year, KIAB served over 18 million passengers and recorded a 25.2 percent growth in overall traffic.
The Domestic passenger traffic shows a growth of 27.4 percent compared with the previous year while International passenger traffic grew at 15.8 percent compared with the same period. A resurgent domestic aviation market saw new airlines and routes, resulting in a 12.7 percent increase in Air Traffic Movements (ATMs) with an average of 404 ATMs per day.
Domestic ATMs increased by 13.6 percent and clocked a total of 1,25,481 movements in 2015 while international ATMs rose to 21,986. Earlier, in the last financial year KIAB clocked 15 million passengers marking the airport's graduation to the mid-sized airport category (15 to 25 million passenger airports) within seven years of commencing operations.
"Passenger traffic remained resilient in the face of global uncertainties and we were able to maintain the expected growth range forecast for the year. We have grown not only in terms of traffic and airline partnerships, but also in our relentless focus on creating an international airport experience for our passengers. This is a testimony that KIAB is an airport of choice for domestic and international travelers, and that we are closer to our long-term goals of becoming a gateway to the Southern region. I am further delighted to state, that this growth has been achieved in a sustainable manner, with due consideration to the environment, the community and the surrounding region. We are optimistic about the year ahead and will continue delivering excellent service quality to our passengers," said G V Sanjay Reddy, managing director, BIAL.