Kerry Logistics wins contract with fancy dress costume business Smiffys
Oct 31, 2019: Kerry Logistics has been awarded a contract to handle global supply chain of UK-based family-owned fancy dress business Smiffys. The contact will see Kerry Logistics providing global freight forwarding services including ocean freight and supply chain solutions from China into the UK, Germany, Australia, and the USA. Furthermore, the Hong Kong based […]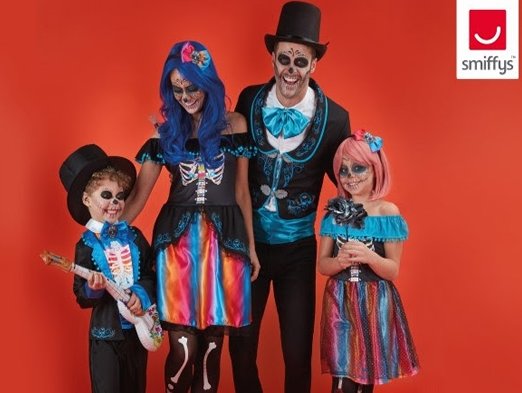 Oct 31, 2019: Kerry Logistics has been awarded a contract to handle global supply chain of UK-based family-owned fancy dress business Smiffys.
The contact will see Kerry Logistics providing global freight forwarding services including ocean freight and supply chain solutions from China into the UK, Germany, Australia, and the USA.
Furthermore, the Hong Kong based logistics specialist has set up a new central distribution centre for Smiffys in Ningbo. Ningbo is a key port and industrial hub in east China's Zhejiang province. Kerry will operate operate a pick and pack operation at the new centre to supply their overseas markets.
"It's a great showcase for Kerry given the complexity of integrating Kerry WMS system with our PO Management tool enabling total visibility of stock from factory to final destination," said Emma Rowlands, Strategic Sales director, Kerry Logistics.
In addition to this, Kerry Logistics will also manage the purchase order management and visibility solutions for Smiffys via the Virtual Buying Office (VBO), a web-platform designed to enhance efficiency and visibility across the company's supply chain.
"Our supplier base makes Kerry the ideal long-term partner due to their presence across Asia and to fuel our expansion across the continent, from both a supply and distribution point of view," said Ross Johnson, head of Global Logistics, Smiffys.
"Ningbo will be our main stockholding location and from there we will distribute our other distribution centres in the UK, Germany, Australia and the USA. This will give us a cost-saving, improve our lead time and help us supply our fastest growing markets in Australia and the USA," said Johnson.
Smiffys was founded in 1894 and has a portfolio of more than 7500 products, employing 250 worldwide in offices and warehouses around the globe.