Kerry Logistics targets increasing South Asia trade with new Pakistan subsidiary
Sep 11, 2018: Hong-Kong based Kerry Logistics has opened a new subsidiary in Pakistan to tap into the increasing trade in South Asia as well as the new business opportunities along the China-Pakistan Economic Corridor (CPEC), a major pilot scheme of the Belt and Road initiative. The new subsidiary provides air and ocean freight, cross-border […]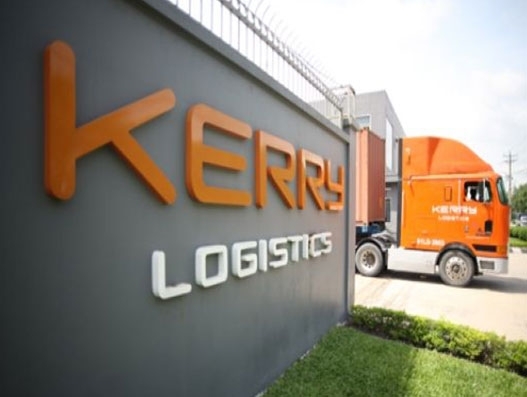 Sep 11, 2018: Hong-Kong based Kerry Logistics has opened a new subsidiary in Pakistan to tap into the increasing trade in South Asia as well as the new business opportunities along the China-Pakistan Economic Corridor (CPEC), a major pilot scheme of the Belt and Road initiative.
The new subsidiary provides air and ocean freight, cross-border road freight to Afghanistan and China, project logistics and inland trucking services through its offices in Karachi and Lahore.
Robert Tan, managing director – South and Southeast Asia of Kerry Logistics said, "We are extremely excited about the economic development of Pakistan in the past five years. Kerry Logistics is committed to developing an overland transportation network for road, rail and intermodal freight services in Asia.
"Riding on the immense opportunities brought on by the establishment of the CPEC, we will leverage our extensive international freight forwarding network and expertise in rail and road freight to provide end-to-end and cost-effective multimodal solutions for customers across the region."
Proposed by the Chinese government in May 2013, CPEC is a multi-billion infrastructure development plan to link China with markets in Central and South Asia, as well as to open new trade and transport routes across Asia.
CPEC will create a 3,000-kilometre economic corridor via roads, railways, and oil and gas pipelines running from Kashgar, Xinjiang in northwestern China, to Gwadar Port in southern Pakistan.
The company informed, "Through its member company, Lanzhou Pacific Logistics, Kerry Logistics is also offering multimodal freight solutions to customers via block train and trucking services along the CPEC, from multiple regions in China through Kashgar and Sost to Islamabad, Lahore and even Karachi in Pakistan."