Kerry Logistics sees 33% increase in FY2020 net profit
Kerry Logistics Network has announced 30 percent increase in revenue to HK$53,361 million in FY2020 while its core net profit increased by 33% to HK$1,828 million.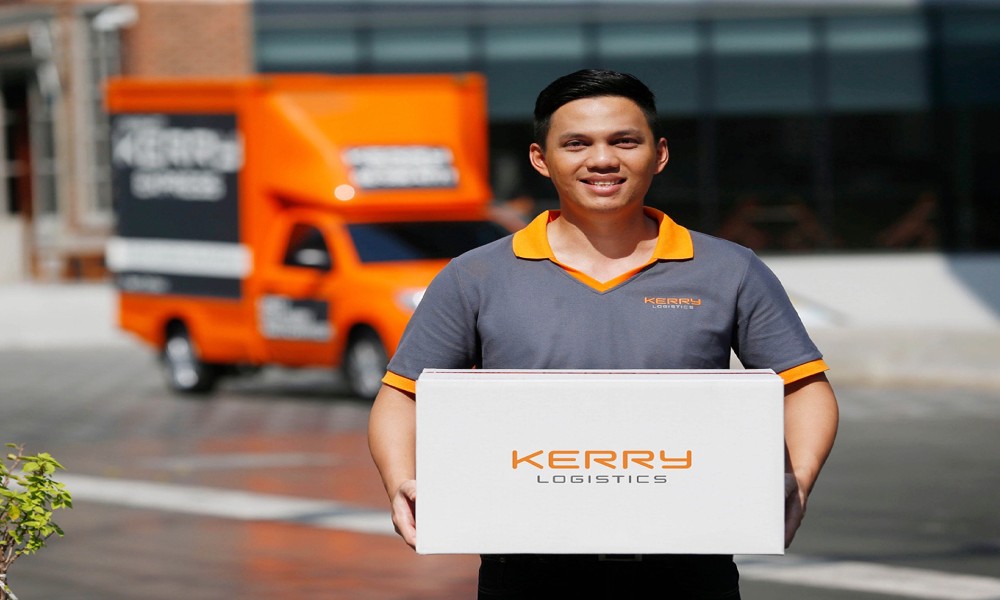 Kerry Logistics Network has announced 30 percent increase in revenue to HK$53,361 million in FY2020 while its core net profit increased by 33% to HK$1,828 million.
Excluding the gain from disposal of two warehouses in Hong Kong in 2019, it represents a remarkable year-on-year growth of 58 percent. In terms of its integrated logistics business, the segment witnessed profit of HK$2,583 million against the previous year's profit of HK$2,435 million, which represents an increase of 6 percent. The growth in the integrated logistics segment profit was affected by the reduced profit contributed by lesser number of warehouses in Hong Kong compared with 2019. Should this impact be normalised, the segment profit of the business should have increased by 8 percent.
Kerry Logistics' international freight forwarding (IFF) business recorded a 64 percent increase in segment profit to HK$1,017 million. The company has proposed a final dividend of 23.8 HK cents per share, to be payable on June 11, 2021.
Also read: SF Holding to take over Kerry Logistics for $2.3 billion
William Ma, group managing director, Kerry Logistics Network Group, said, "The Covid-19 pandemic has brought unprecedented challenges to everything from global public health to people's livelihoods. The stop-and-go momentum of the global economy has caused severe disruption to the global supply chain. With human mobility severely curtailed, the role of logistics has become ever more paramount. Every link in the supply chain from sourcing and manufacturing to the distribution of finished products must still be maintained. Even as the pandemic forced millions of corporate employees around the world to work from home, our teams have been working tirelessly on the frontline, maintaining 24/7 services across some 150 international hubs to support various industries and sustain people's daily lives. In 2020, thanks to the collective efforts of our colleagues and business partners, KLN Group achieved record growth in both revenue and core net profit, clearly demonstrating the Group's resilience and capability to evolve through the pandemic."
KLN Group's IL division recorded a normalised segment profit growth of 8 percent in 2020, mainly driven by the strong performance in Hong Kong and Taiwan.
In Hong Kong, the integrated division grew by 10 percent in 2020, benefitting from the rise in demand for home-delivered daily necessities, electronic goods and pharmaceutical logistics. The Hong Kong warehouse business contracted in 2020 compared with 2019 mainly due to the disposal of two warehouses in 2019 1H.
In Asia, the integrated logistics business sustained despite severe lockdowns across the region, driven by the switch from consumer goods business to the essential supply sectors. The Group expanded its express business to the Philippines through the establishment of a joint venture company in 2021 Q1 in which the Group has a 51 percent interest.
The IFF division was the powerhouse of KLN Group's business in 2020, accounting for 28 percent of the total segment profit, with its segment profit for the full year increasing by 64 percent year-on-year compared to a 40 percent growth in 2020 1H. The growth was mainly driven by a high global demand for pandemic-related goods as well as production and exports from Mainland China. It created the favourable conditions for the Group to capture opportunities from the unprecedented volatile global freight market, in terms of rates, capacity and equipment availability.
Kerry Apex recorded an increase in volume of 17 percent, strengthening its trans-Pacific market position. It was the number one NVOCC from Thailand, Vietnam, Indonesia and Malaysia to the US, the number two NVOCC from Asia to the US for 2020.