Kerry Logistics opens office in Bahrain, bonded logistics facility in Dubai
Dec 11, 2019: Multimodal logistics solution provider Kerry Logistics is extending its commitment in the Middle East by setting up a new office in Bahrain and opening a new bonded logistics facility in Dubai. The facilities will enhance its service capabilities in the Gulf Cooperation Council (GCC) region. The Bahrain office will focus on serving […]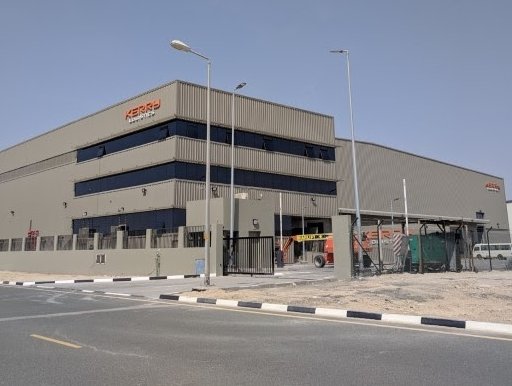 Dec 11, 2019: Multimodal logistics solution provider Kerry Logistics is extending its commitment in the Middle East by setting up a new office in Bahrain and opening a new bonded logistics facility in Dubai. The facilities will enhance its service capabilities in the Gulf Cooperation Council (GCC) region.
The Bahrain office will focus on serving the automotive, oil & gas, fashion & lifestyle and electronics & technology verticals with air, ocean and road freight, customs clearance and warehousing services.
The Dubai bonded facility, located three kilometres from the Dubai Al Maktoum International Airport and 20 minutes from the Jebel Ali Port, has a total area of 70,000 sq ft. It offers solutions to electronics & technology customers and e-commerce fulfilment services and commenced operation in December 2019.
Mathieu Biron, managing director - global freight forwarding, Kerry Logistics said, "Our new office in Bahrain and the logistics facility in Dubai are substantially boosting Kerry Logistics' capabilities in serving customers in the Middle East. We foresee that Kerry Logistics will continue with further expansion in the GCC region."
Since 2014, Kerry Logistics has been providing cost-efficient multimodal solutions covering air, ocean and road freight, as well as warehousing services to domestic and international customers in the Middle East. Kerry Logistics won the Supply Chain Solutions Provider of the Year title at the Transport & Logistics Middle East Excellence Awards 2018.
In November, Kerry Logistics acquired a majority interest in Turkey's Asav Lojistik Hizmetleri Anonim Sirketi (ASAV) in a bid to further expand its global network and strengthen its international freight forwarding capabilities. The move was aimed at cementing its position in Turkey.