Kenya Airways to start flights to Rome Fiumicino from June this year
Jan 23, 2019: Kenya Airways has announced its plans to launch four times weekly 787 direct flights to Rome Fiumicino, Rome%u2019s international airport, from Nairobi this June. Kenya Airways had previously operated from Fiumicino until June 2012, and with the resumption of flights to Italy, this will bring the destinations the SkyTeam carrier serves in […]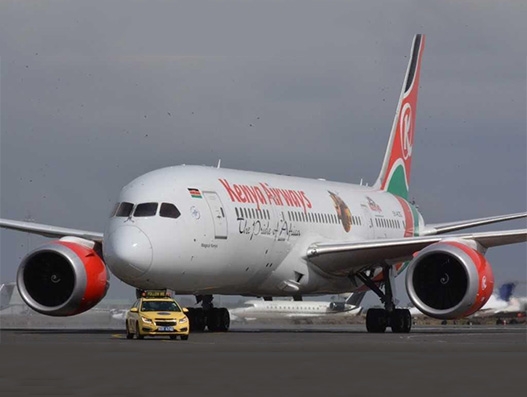 Jan 23, 2019: Kenya Airways has announced its plans to launch four times weekly 787 direct flights to Rome Fiumicino, Rome's international airport, from Nairobi this June.
Kenya Airways had previously operated from Fiumicino until June 2012, and with the resumption of flights to Italy, this will bring the destinations the SkyTeam carrier serves in Europe to five and 55 worldwide.
With this new service, Kenya Airways will offer excellent connections from Rome via its Nairobi hub to its 43 destinations in Africa.
"The route opens huge opportunities for several industries such as hotels and tourism players in Kenya to grow their businesses," said Sebastian Mikosz, Group MD and CEO, Kenya Airways.
According to S19 schedule data, Kenya Airways becomes the 10th carrier to serve Africa from the Italian capital city airport, joining existing airlines including Alitalia, Air Arabia Maroc, Tunisair and Neos.
This summer, Fiumicino will now offer direct flights to 15 destinations on the continent, including cities in countries like Algeria, Ethiopia, Cape Verde and South Africa. As a result of this new operation, the Italian airport will offer close to 20,000 weekly seats to its African destinations this summer.