Keen to be gateway airport for the Americas, DFW Airport ramps up new infra
In an exclusive interview to The STAT Trade Times, John Ackerman, Executive Vice President – Global Strategy and Development at DFW Airport speaks about its key investments into building cargo facilities and new infrastructure in a bid to position itself into a key gateway airport for the Americas.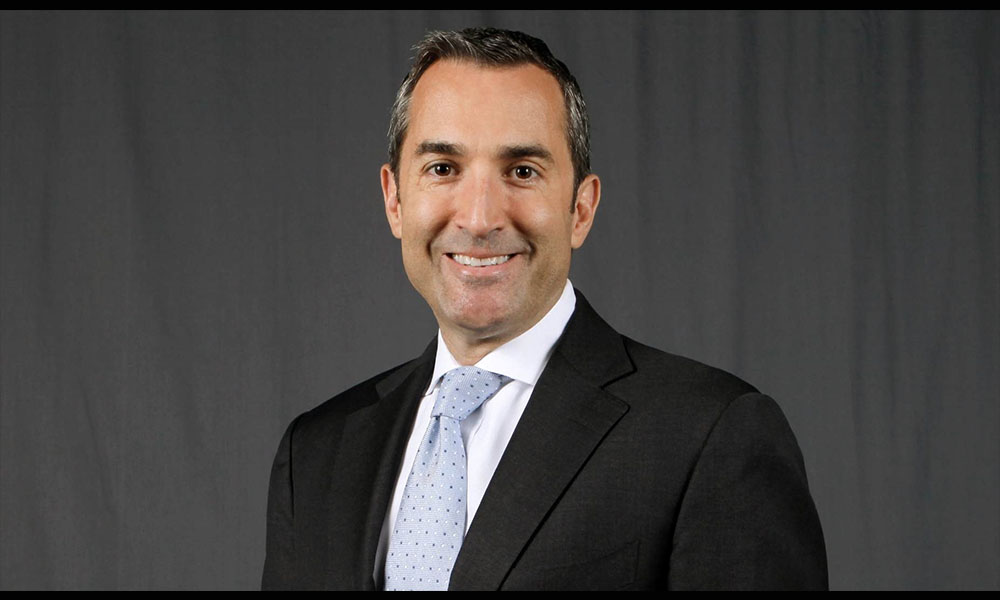 Even as the aviation sector and airports, in particular, struggled with the severe impact of the Covid-19 pandemic causing a significant reduction in cargo throughput, many have since pivoted towards creating new infrastructure and tapping new avenues and markets.
In line with this the Dallas/Fort Worth International Airport (DFW) that handled close to a million tons of cargo in 2019, has been making serious investments into upping its cargo facilities and creating new infrastructure aimed at attracting and processing more cargo in the future and turning itself into a key gateway airport, both for the US-bound cargo and for the intercontinental cargo flows.
A gateway airport
From talking to key players in the US to shift focus from the coasts to DFW Airport, to hard-selling its proximity to Mexico's booming auto industry there and creating trade lanes in India, DFW has been aggressively exploring new partnerships and business avenues in the past few years.
"We estimate that about 50 percent of the cargo in our catchment area is actually leaking and being transported to other gateways and moving out of there. So we've had our teams go all over Texas and the surrounding region, talking to the decision-makers there and trying to explain to them the benefits of DFW and how we can help them save time and money. Our proximity to Mexico is another tremendous advantage for us with the auto industry continuing to boom in northern Mexico and we being the closest major gateway there," John Ackerman, Executive Vice President global strategy and development at DFW Airport told The STAT Trade Times in the Cargo Masterminds interview series aired on Monday (August 16).
He further added, "And then again there is scope in Mexico and South America, as we are seeing a lot of the perishables like flowers, berries, proteins and other things being shipped to Asia as well. And we are an outstanding transshipment point for that. So we have tremendous demand for cargo flowing northbound out of South America, going to our catchment area and other points in the US, and out-transiting to Asia. So we are actively talking to freighter operators about adding services out of South America. We have also been working with Indian producers, freighter operators, shippers, and forwarders to create a trade lane for pharmaceuticals as well."
Talking about the tremendous potential waiting to be tapped by positioning DFW as the entry point for US-bound e-commerce coming from Asia and as the gateway airport for intercontinental cargo flows of key commodities like pharma and e-commerce in the centre of the US, Ackerman said, "We are talking with some major Chinese companies who are very keen on our market and to bring these shipments into the centre of the country and push them out thereby solving some of their congestion problems on the US West Coast ports. So we are very bullish on that and expect to have e-commerce flowing in, just in the next couple of months through this new facility. We think that the industry is starting to realize what an amazing opportunity they have to bring cargo into the US through a gateway that has historically been underutilized"
New facilities
To ramp up its infrastructure, DFW has put in place a three-phased cargo expansion plan meant to develop facilities and infrastructure to process the increasing express and e-commerce cargo volumes.
Ackerman told The STAT Trade Times, "We've got a three-phase project, and the first phase will start late this year. It will be creating approximately 300,000 square feet of new warehouse space. That will be the first new cargo facility that's been built at DFW in well over a decade and the interest we've had from the market so far has been phenomenal. By constructing these new facilities, what we intend to do is curate the mix of tenants to make sure that we have the most efficient cargo ecosystem at DFW."
Incidentally, three years ago DFW had also opened a state-of-the-art cool chain facility operated by dnata and also became the second airport in North America to bag the distinction of an IATA CEIV Pharma certified cargo community, giving it the requisite physical infrastructure to handle pharma cargo.
Pandemic perils and revival
Speaking about tiding over the downturn when the pandemic hit the fortunes of the aviation industry last year, Ackerman said, "About 12 percent of our capacity was carried in the belly, so all that belly capacity coming out was difficult. We were down in 2020 and we carried 872,000 tonnes that were down about 11 percent from 2019. However, we did see a rebound in the second half of 2020 and we've seen continued recovery into 2021 with some of the international wide-body services coming back online and putting those bellies back in place. In the first half of 2021, we processed 484,448 tonnes to be exact, and that was up a little over 15 percent from the same period in 2018."
In the first half of 2021, DFW Airport processed 484,448 tonnes of cargo
Despite the downturn, it remained a crucial time for the DFW airport as it was the home base for American Airlines, which contributes a major portion to the total cargo throughput of the airport.
"After we got through April, and May, we got the passenger freighters and charters, and the cargo market rapidly reorganized itself. And so once that capacity started coming back into the market, we saw our numbers begin to recover. So we're seeing a good recovery at this point and we expect our calendar year 2021, to be slightly better than 2019, you know, up by probably 1 percent or 2 percent, from 2019. We think that if these trends continue, we should finish 2021, slightly ahead of 2019."