Kalitta Air takes delivery of leased 747-400F Factory Freighter from GECAS
<p style="text-align: justify;">May 19, 2017: Kalitta Air, a leading provider of air cargo transportation, has taken delivery of the first of two leased 747-400F factory freighters from GECAS.<br /><br />While GECAS has previously provided debt financing to Kalitta on several 747-400's (both factory and converted freighters), this delivery is the first aircraft on lease to […]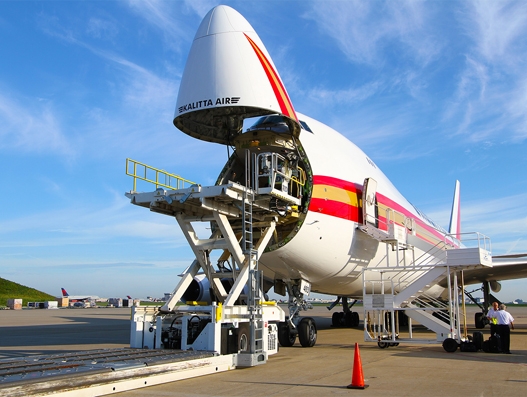 May 19, 2017: Kalitta Air, a leading provider of air cargo transportation, has taken delivery of the first of two leased 747-400F factory freighters from GECAS.

While GECAS has previously provided debt financing to Kalitta on several 747-400's (both factory and converted freighters), this delivery is the first aircraft on lease to Kalitta from GECAS, adding capacity to Kalitta Air's existing fleet of more than 15 widebody freighters.

Serving a wide range of clients — from DHL to the US military – Kalitta combines global air cargo service with comprehensive airframe and engine maintenance solutions. GECAS, a consistent lender to Kalitta Air over the past several years, welcomes the chance to now provide leasing solutions to this air cargo industry stalwart.
"Based on our relationship and its continued growth," noted Chris Damianos, GECAS' EVP & manager Specialty Markets, "GECAS is pleased to transition these 747-400Fs to Kalitta."

"GECAS has been very supportive of Kalitta Air as we have renewed our fleet," stated founder and CEO, Conrad Kalitta.

Boeing's 747F, the most broadly used large widebody freighter, offers fuel and operational efficiencies along with the industry's only nose-loading configuration, which is a true differentiator to cargo operators and their customers.