K+N registers 8.2 % surge in net turnover in H1 2017
<p style="text-align: justify;">July 18, 2017: In the first half year of 2017, the <a title="Kuehne + Nagel" href="https://home.kuehne-nagel.com/" target="_blank">Kuehne + Nagel</a> Group has gained market shares in all business units and accelerated its growth momentum during the second quarter of 2017, a press release from the company said. Net turnover increased by 8.2 percent to […]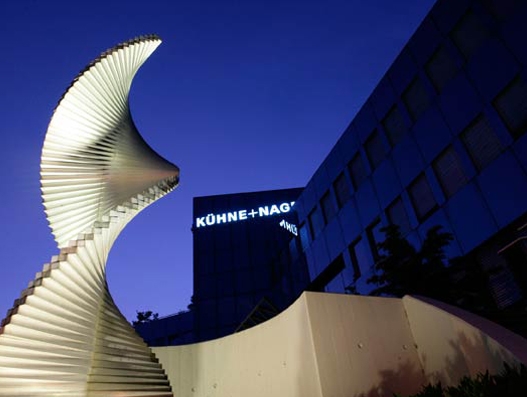 July 18, 2017: In the first half year of 2017, the Kuehne + Nagel Group has gained market shares in all business units and accelerated its growth momentum during the second quarter of 2017, a press release from the company said. Net turnover increased by 8.2 percent to CHF 8,815 million compared to the previous year's period and gross profit grew by 3.7 percent to CHF 3,377 million. The operational result (EBITDA) improved by 1.3 percent to CHF 554 million and with CHF 356 million earnings for the period reached last year's level.
Dr. Detlef Trefzger, CEO of Kuehne + Nagel International AG said, "The result of the first half of 2017 is a clear evidence of our growth oriented business strategy as well as efficient cost management, which enabled us to counter the ongoing pressure on margins in seafreight and airfreight. The remarkable improvements of results in contract logistics and overland are mainly due to the successful implementation of our market strategies. During the second half of the year, we will continue to 2 of 3 focus on volume growth, productivity increases and the scaling of industry specific solutions."
The Swiss logistics firm marked a volume increase of 7.7 percent in seafreight handled over 151,000 TEUs in the first half of 2017, more than in the previous year's period. In airfreight, volume growth accelerated in the second quarter. The company registered over 18 percent increase in tonnage for the particular period. In the overland business, net turnover increased by 3.3 percent and gross profit by 3.5 percent, compared to the previous year.