FROM MAGAZINE: Just-in-time and OBC, A business saviour
Just- in-time and On Board Courier (OBC) services are the reliable go-to solutions in the time-bound business environment. They have complicated shipments and lesser time at hand. In such cases, being the best in the game is paramount which is only ensured with network, transparency, security, availability and a proven track record at the best […]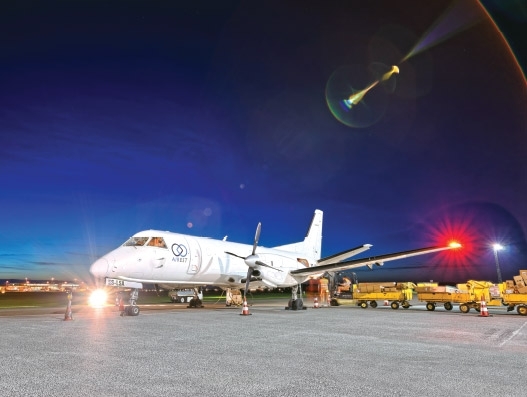 Just- in-time and On Board Courier (OBC) services are the reliable go-to solutions in the time-bound business environment. They have complicated shipments and lesser time at hand. In such cases, being the best in the game is paramount which is only ensured with network, transparency, security, availability and a proven track record at the best speed and price.
Nahida Jafferi
Friends are the one to turn to when you are having a rough day. Just-in-time and On Board Courier (OBC) services are those friends who find the fastest way possible to get the lifesaving specimens during medical emergencies, save the automotive production line from grinding to a halt, deliver missing or urgently needed catwalk outfits or haute couture to the fashion show, provide relief aid to calamity stricken areas, and ensure timely transport of AOGs or maintenance parts to avoid flight cancellations or plan changes.
What makes just-in-time services work is its integrated solution complemented by network connectivity, fastest response mechanism, speed, security, availability and transparency. OBC shipments get higher loading priority than express cargo and offer shortest response times – from order acceptance and pickup to delivery. Security plays a key role as continuous supervision by trained specialists is paramount to maintain the integrity of the medical samples, temperature sensitive products, etc.
Fashion is another segment that heavily relies on OBC services. Robert Boetzer, head of charter and emergency services at Panalpina, said, "For a fashion customer, we dispatched on-board couriers from France to shows in Asia. We handed the clothes and accessories over to the local fashion representative, took them back after the show and then traveled to the next Asian country for another show."
However, Boetzer observed that the segment driving demand and most revenues for just-in-time services, is the automotive industry with suppliers all over the world and big production plants that have to be kept running at all times.
For an automotive customer in the US, Panalpina recently picked up urgently needed parts from a central warehouse in Europe and flew them with a small charter cargo aircraft to its air freight hub in Luxembourg. Thereafter, the parts were airlifted in a Boeing 747-8F to the US. The last-mile delivery to the factory was done in a van.
Boetzer pointed out, "The market is growing, not only because of the automotive industry, but also due to aerospace where often aircraft spare parts are urgently needed. As production is getting decentralised, supply chains are also getting more complex and challenging to plan. Just-in-time services are often crucial to make such supply chains work."
He further added, "In 2017, after hurricane Irma, we flew relief goods for the Netherlands Red Cross from Curaçao to Saint Martin on several Hercules flights."
The work is very varied. Nikolai Bergmann, managing director, OBC, Chapman Freeborn, said, "There are the fast-moving sectors and the key things the end customer is looking for is speed and price. Many of our clients utilise both our charter and OBC services. The same client might be looking to move a 1kg component by courier or a 50-tonne shipment by charter."
Bergmann cited, "We were recently required to transport a 52kg spare part for a fire-extinguishing machine as hand-carry in the cabin during the flight. This was an extremely challenging request, but we managed to successfully find a solution for the client - even though the item far exceeded the usual hand-baggage allowance!"
There are some tips and tricks of doing business. For instance, if the package exceeds the hand luggage allowances, the OBC platform of time:matters airmates checks it as top priority baggage. OBC services come into play when personal surveillance is needed. Alexander Kohnen, managing director and CEO, time:matters, said, "Global network coverage with local knowledge is our strength. Besides speed and reliability, providing an individual and flexible service is paramount, including customs clearance upon request. Our high customer satisfaction is reflected in the outstanding Net Promoter Score (NPS) of more than 75."
time:matters develops customised logistics solutions based on customer requirement. Recently it performed a challenging task of delivering a patient's time-critical fresh apheresis cells from Atlanta, USA, to a Good Manufacturing Practice (GMP) facility in Nuremberg, Germany, within 18 hours, for manufacturing a functioning cell therapy product. Fresh cells have a limited shelf life outside the human body. For this task, time:matters chose an experienced stem cell courier. Such shipments require extra care. For instance, sensitive cells must not be x-rayed. Thus, time: matters prepared a statement mentioning it, which would allow the courier to request for other security checks.
Challenges
Boetzer suggested, "Why not have an open sky agreement for cargo charters?" They are faced with traffic rights restrictions in many countries. "For on-board carriers, export and import customs clearance can be challenging. Here we work closely with customers to have the right shipment documentation to prevent delays," he informed.
On the other hand, time:matters is witnessing price and cost pressure on customer's site plus more and more process optimisation through digitisation projects. Kohnen said, "There is an increasing demand of digitisation along the entire value-added chain, from booking and tracking to invoicing. We have our fully automated booking platforms, namely, time:matters airmates, time:matters online, and we also integrate individual customer IT systems with ours."
"Furthermore," added Kohnen, "the centralisation of production sites and warehouses has a direct impact on the supply chain of our customers. We have several customers who had to change from a decentral structure to a centralised one in order to optimise their costs of capital and still need to fulfil their service level agreements to avoid penalties."
A centralised structure ensures higher delivery precision and shorter lead times with streamlined operations. It has been key to the success of Zara- a fast fashion retailer.
Kohnen also raised concerns over the operational impacts caused by the Brexit. "Obviously, there are increasing inquiries from companies that are evaluating the option to relocate their headquarters, production sites or warehouses to continental Europe," he said.
As per Chartered Institute of Procurement and Supply, nearly 15 percent of European firms with UK suppliers are moving some or all of their business out of Britain. With Britian's exit from EU's customs union and single market, stricter border controls are likely to be reinstated between Britian and EU neighbours that shall cost the businesses and logistics industry millions of dollars. Under the Schengen agreement, the EU member states enjoy extremely relaxed border controls and the Single Market that allows goods and services to be freely traded throughout the Eurozone. There is time only until 2020. Moreover, the just-in-time (JIT) supply chains that are spread across UK's manufacturing, retail, consumer goods markets are integrated with the EU. Firms hold little to no inventories in JIT supply chain. For it to work, a seamless and frictionless trade is imperative as many UK firms rely heavily on JIT systems for ensuring products and services are competitive globally.
Brexit is looming large on UK's aerospace and auto sector. Airbus has threatened to leave in case of a no-deal Brexit, as its extensive JIT supply chain relies on a frictionless trade agreement between London and Brussels. Outside the EU customs union, there is no such thing as a frictionless border. This could create problems for just-in-time manufacturing and every customs delay would cost the manufacturer a very heavy sum of money.
Competitive edge
In the last couple of years several charter companies, one-man-shows and ventures have jumped on the bandwagon and launched their own services. "However," Bergmann asserted, "quite a few have struggled, as it's a more complex business than it looks. Clients want affordable and creative solutions using suppliers that are reliable and experienced in what they do."
Bergmann said, "We're still seeing year-on-year growth for our hand-carry services. The more mature cargo markets like Europe and North America are still key for our OBC services. But we're also seeing significant growth in shipments to and from India and other emerging markets."
Chapman that launched OBC services in 2006, has invested heavily in its network. Bergmann said, "We're successful because we're the best at what we do. As a group we've invested in building a global network of offices. This means we're able to serve clients wherever they are located." Chapman has three OBC operations centres in Germany, Hong Kong and USA that are backed up by the full Chapman Freeborn office network.
Chapman Freeborn also has a dedicated courier accompanying the shipments from pick up to final delivery .Moreover, Panalpina has over 600 on-board courier jobs per year.
OBC shipments demand solutions that suit the needs of customers, unlike the standarised services that expect customers to adjust to the off-the-shelf solutions. Speed, price, security, network, 24/7 assistance, flexibility, track and trace technology, integrated logistics solutions is the combined offering that gives an edge to the just-in-time and OBC service providers. time:matters airmates platform, for example, enables to receive a flight courier quote in less than a minute that can be booked online to ship an urgent package on high priority.
time:matters transports time-critical spare or service parts, large machines, highly urgent documents, unique prototypes, medical samples or other important commodities, quickly and reliably from A to B via air, rail and road. "This is made possible by our global network of more than 500 courier partners and airlines. time:matters generally has access to all available airlines and can therefore utilise a wide range of flight routes: more than 3,000 connections a day to over 500 destinations in around 100 countries," said Kohnen.
Through its automated booking platform time:matters airmates, companies can book their urgent shipments by entering the shipment details after which the system finds the right courier and provides the fastest and best-priced solution within a minute. Kohnen commented, "This is particularly important for spare parts required urgently to prevent production downtime or remedy an AOG situation, as well as the transportation of highly urgent and sensitive documents and products."
Recently, time:matters acquired CB Customs Broker and Customs Broker Cargo Handling that will allow the company to incorporate customs clearance and cargo handling expertise into time:matters services. Both acquired companies will continue to offer their existing services, including customs clearance and air cargo handling, to forwarders, integrators and courier.