JetBlue partners with Aeronex Cargo to launch US cargo services
Aug 30, 2019: This week JetBlue announced launch of cargo service in partnership with Miami-based consultancy Aeronex Cargo. To start with, the airline will operate cargo service to Fort Lauderdale-Hollywood International Airport (FLL), followed by plans to expand operations to five US cities by the end of 2019. Boston-based airline JetBlue said the Fort Lauderdale […]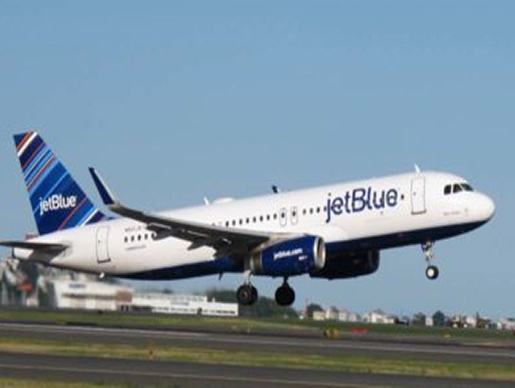 Aug 30, 2019: This week JetBlue announced launch of cargo service in partnership with Miami-based consultancy Aeronex Cargo.
To start with, the airline will operate cargo service to Fort Lauderdale-Hollywood International Airport (FLL), followed by plans to expand operations to five US cities by the end of 2019.
Boston-based airline JetBlue said the Fort Lauderdale service will first be expanded with a drop-off point at Miami International Airport (MIA), one of the top five busiest cargo airports in America, where Aeronex Cargo will pick up and transport goods to Fort Lauderdale.
"Our partnership with Aeronex Cargo allows us to efficiently offer cargo services without impact to our customer operation, building new revenue opportunities from excess belly capacity on our fleet of more than 250 aircraft," said Robert Martinelli, director customer experience effectiveness, JetBlue.
"In my long professional career of more than 35 years in aviation, it is an immense satisfaction to partner with JetBlue in their decision to go back to the cargo business under this unique turnkey solution model and contribute to increase their bottom line," said Patricio Sepulveda, founder and CEO of Aeronex Cargo LLC.
A statement from the airline also informed that over the next few year, both the companies will evaluate opportunities to expand the cargo operation to nearly 30 cities across the airline's network where there is high shipping demand.
Aeronex Cargo is led by a strong team of managers with deep knowledge and experience in running and growing a domestic and international cargo business.
The industry leading sales partners accompanying Aeronex Cargo providing the sales and marketing efforts is GSA Force, a leading general air cargo sales and service provider with offices across 14 countries.
JetBlue carries more than 40 million customers a year to 103 cities in the US, Caribbean, and Latin America with an average of 1,000 daily flights.