JDA Software implements its warehouse management solutions at Kinaxia Logistics
Sep 21, 2018: UK-based logistics services provider Kinaxia Logistics partners with JDA Software to support its warehouse operations with several solutions from the JDA Warehouse Management portfolio. Kinaxia Logistics is a leading logistics group operating within the UK haulage and warehouse sector. In June 2018, Kinaxia decided to open a new warehouse located at Daventry […]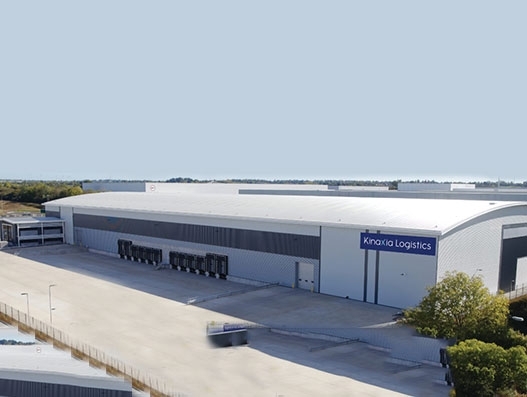 Sep 21, 2018: UK-based logistics services provider Kinaxia Logistics partners with JDA Software to support its warehouse operations with several solutions from the JDA Warehouse Management portfolio.
Kinaxia Logistics is a leading logistics group operating within the UK haulage and warehouse sector.
In June 2018, Kinaxia decided to open a new warehouse located at Daventry International Rail Freight Terminal (DIRFT) near Rugby, Northamptonshire and this warehouse which has capacity for 24,000 pallets is set is set to become Kinaxia's flagship warehouse.
Kinaxia recognised the need to implement a highly configurable warehouse management system (WMS) to transform its operations. In just seven weeks, the company went live its warehouse deployment.
JDA Dispatcher WMS and JDA Third-Party Billing, from the JDA Warehouse Management solutions portfolio, gives Kinaxia a distinct advantage to maximise labor utilisation, reduce obsolescence and leverage available capacities, while maintaining best-in-class customer service levels. JDA provides real-time insights into warehouses, accurately tracks and calculates all logistics activities, and simplifies complex logistics processes by effectively, efficiently and profitably managing the warehouse space. With JDA, Kinaxia will provide advanced solutions to their customers and feel confident that they can meet their warehouse needs every time.
JDA sales and service alliance partner Socius24 has served as Kinaxia's partner to implement and develop all technical aspects of Kinaxia's deployment, providing professional services and support throughout the duration of this project.
"We had an aggressive timeline to deploy the JDA solutions and based on tight collaboration with JDA's partner Socius24 and Kinaxia, our team completed the implementation and deployment, and we look forward to continuing to support their efforts moving forward," said Johan Reventberg, president, EMEA, JDA.
"Kinaxia Logistics identified the need for a world class WMS and billing solution," said Sarah Ranshaw, general manager, group warehousing, Kinaxia Logistics.
"We selected JDA and their trusted partner Socius24 to implement it in line with our rapid project timescales."
"It is important for a lead logistics provider like Kinaxia to act as a partner to its customers in this environment, and we hope to facilitate this relationship through our warehouse solutions with improved speed, visibility, accuracy and reliability," said Craig Jones, managing partner, Socius24.