Japan's ANA operates first Boeing 777F on Narita-Shanghai route
July 3, 2019: Japan's All Nippon Airways (ANA) has introduced the Boeing 777 freighter to its fleet to aid with increased cargo transportation demand in Asia and North America. The new operations is part of ANA Holdings' explansion plan announced in 2018. ANA becomes the first Japanese airline to launch the Boeing 777 freighter.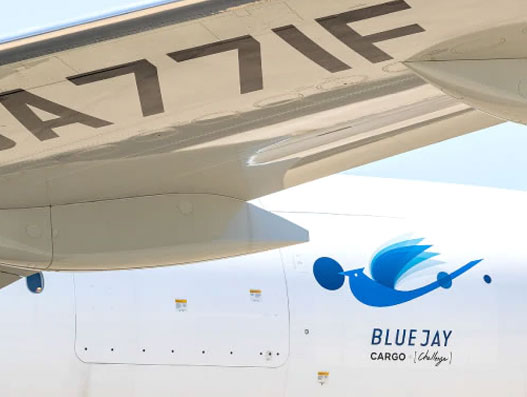 From July 2 through August 25, 2019, Blue Jay, ANA's first Boeing 777F, will operate connecting cargo flights from Narita International Airport to Shanghai Pudong International Airport with a stop at Kansai International Airport. From August 26, 2019 ANA will offer a direct cargo flight from Narita International Airport to Shanghai Pudong International Airport.
????????(6?13?)????????????????ANA??????????777F????????????????
????#BLUEJAY?ANA???????????????????????? pic.twitter.com/2V1brL8uNy

— ANA Group News (@ANA_Group_News) June 13, 2019
"The Boeing 777F aircraft elevates the ANA fleet to a new level. These 777Fs are significantly larger than the Boeing 767F models used to ferry cargo in Asia, giving ANA additional flexibility in how the aircraft are used. The aircraft will aid in the expansion of ANA's services to include a whole new set of customers and increase ANA's ability to safely transport larger cargo," said Toshiaki Toyama, president of ANA Cargo INC. 
ANA will add cargo flights to its North American operations starting on October 27, 2019 with Boeing 777F flights will transport items from Narita International Airport to Chicago O'Hare International Airport.
ANA had received Blue Jay on May 24 this year at Tokyo Haneda International Airport.