Jack Ma Foundation, Alibaba Foundation fly medical supplies to US, Africa, Spain, Slovenia and France in fight against Covid-19
In its ongoing efforts to contain the spread of Covid-19 and provide aid to afflicted communities across the globe, the Jack Ma Foundation and Alibaba Foundation have committed to sending medical supplies, including masks and test kits, to the US, Africa, Spain, Slovenia and France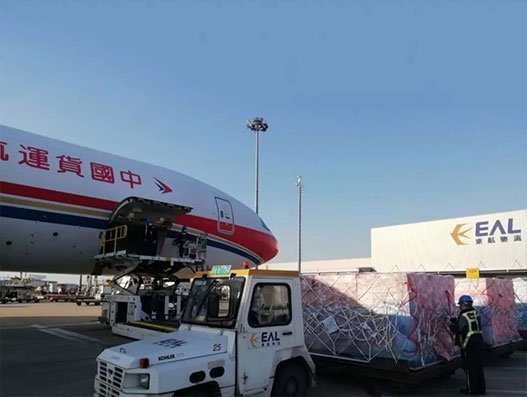 Mar 19, 2020: In its ongoing efforts to contain the spread of Covid-19 and provide aid to afflicted communities across the globe, the Jack Ma Foundation and Alibaba Foundation have committed to sending medical supplies, including masks and test kits, to the US, Africa, Spain, Slovenia and France.
On his personal Twitter page, Alibaba Group founder Jack Ma stressed the importance of staying one step ahead as the effects of the coronavirus pandemic continue to ripple across the globe.
The foundations sent 500,000 test kits and one million masks to the US and were received by the Centers for Disease Control and Prevention.
Meanwhile, in Spain, with the support of King Felipe VI and the Spanish Ministry of Health, Consumer Affairs and Social Welfare, the foundations were able to deliver an initial batch of 500,000 masks from Shanghai to Zaragoza Airport. Additional supplies are due to arrive in Spain over the next few days.
On March 18, another cargo plane carrying medical masks departed from Hangzhou and arrived at Liege Airport. A portion of these donated supplies will go to frontline medical staff in Belgium. Also on the chartered flight were masks for Slovenia and France. According to the foundations, Slovenia's Department of Defense and France's Ministère des Affaires sociales et de la Santé provided crucial support in the delivery of these supplies.
Another day, another flight! One more plane carrying 1.5 million masks has landed in Liege Airport, Belgium. These supplies will be delivered to France, Slovenia and Belgium. More supplies will be delivered to Liege! COVID-19 is still spreading. We need to be faster! pic.twitter.com/Msd7KYAdUd

— Jack Ma Foundation (@foundation_ma) March 18, 2020
The foundations have also committed to donating 100,000 medical masks, 20,000 test kits and 1,000 protective suits to each of the 54 nations on the African continent. The medical supplies donated by the Jack Ma Foundation and Alibaba Foundation will be delivered to Addis Ababa, the capital of Ethiopia, where Prime Minister Abiy Ahmed Ali has agreed to take the lead in overseeing their distribution to other African countries. The foundations also announced plans to provide online training materials to help medical institutions in Africa cope with coronavirus cases.
Earlier this month, the Jack Ma Foundation and Alibaba Foundation jointly donated surgical masks to Japan and South Korea. The foundations have also sent test kits and masks to European countries, including Italy and Belgium.
Read: https://www.stattimes.com/news/jack-ma-foundation-donates-500000-surgical-masks-and-other-medical-supplies-to-italy-ewtp-facilitates-shipping/
The foundations have also provided funding to establishments such as the Peter Doherty Institute for Infection and Immunity in Australia and Columbia University in the US to support research into coronavirus vaccines and treatment.