FROM MAGAZINE: It's time to elevate TIACA's position
The International Air Cargo Association (TIACA) under the current leadership led by Steven Polmans of Brussels Airport Company has 'innovate to succeed' as its strategic goal to cut through the current headwinds. Polmans speaks about how he wants to position TIACA and make it relevant in the rapidly changing global trade and commerce. The International […]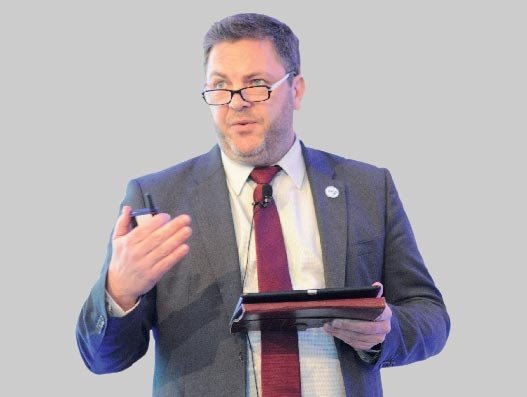 The International Air Cargo Association (TIACA) under the current leadership led by Steven Polmans of Brussels Airport Company has 'innovate to succeed' as its strategic goal to cut through the current headwinds. Polmans speaks about how he wants to position TIACA and make it relevant in the rapidly changing global trade and commerce.
The International Air Cargo Association or TIACA as it is known today is an in industry organisation that claims to represent all segments of the air freight supply chains. It supports, informs, and connects companies and organisations of all sizes with the aim of developing an efficient, modern, and unified air cargo community worldwide. Though formally launched in the early 1990s, TIACA's roots go back to 1960, when a committee of the Society of Automotive Engineers in the USA launched the first Air Cargo Forum to explore the needs of the emerging air cargo industry.
Six decades later TIACA is working hard to reinvent and reposition itself in a rapidly evolving world to truly become the voice of global air freight industry. "The biggest challenge," says Steven Polmans, TIACA's new chairman, "is how we are going to change the organisation in the coming two years."
"We did perfectly fine in the past bringing the community tougher and organising the biennial Air Cargo Forum. But somewhere, let us say after 2010, we were a bit lost. Therefore, now the question is what we are and what we want to be," said Polmans, who is also the director of cargo and logistics at Brussels Airport Company.
Polmans has the priorities set and has the support of his current TIACA board of directors that include Turhan Özen, Cchief cargo officer of Turkish Airlines; Khalfan Al Shueili, CEO of Oman Aviation Services; Sanjeev Gadhia, CEO, Astral Aviation (also the TIACA vice chairman) Neel Jones Shah, EVP and global head of airfreight at Flexport; Emir Pineda, trade and logistics manager for the marketing division of the Miami-Dade Aviation Department among many others.
Recently TIACA made significant changes in its approach to reach out to all stakeholders in the air cargo value chain in a rapidly evolving and challenging global trade and commerce. It aims to truly represent and unite the air cargo industry. TIACA has the ambition to defend also the interests of members representing small, medium and start-up companies and support them through the challenges of today's business environment.
"TIACA's job should not be just to represent the industry but unite the industry in an active way. We should bring players together; we should make them work together. Work together with local organisations that are looking for global connections which TIACA can play a role in finding," Polmans said.
As a first step, TIACA is restructuring its membership fee by introducing a separate category for these small, medium and start-up companies allowing them to become a full member at a reduced rate. TIACA is also widening its vision to work on new initiatives with members from sectors which are new and unique but very crucial to the future of our industry. Companies in the development of drones, autonomous vehicles and unmanned aerial systems/vehicles for example are creating new opportunities for the air cargo industry. TIACA intends to facilitate the interest of these companies for greater reach — companies that aren't aware of the latest issues, regulations and best practices.
This feature was originally published in STAT Trade Times' January 2020 issue.