Intradco Global expands footprint in Canada and UAE
Intradco Global, the equine, livestock and exotics transportation air charter specialist, has expanded into Canada and the United Arab Emirates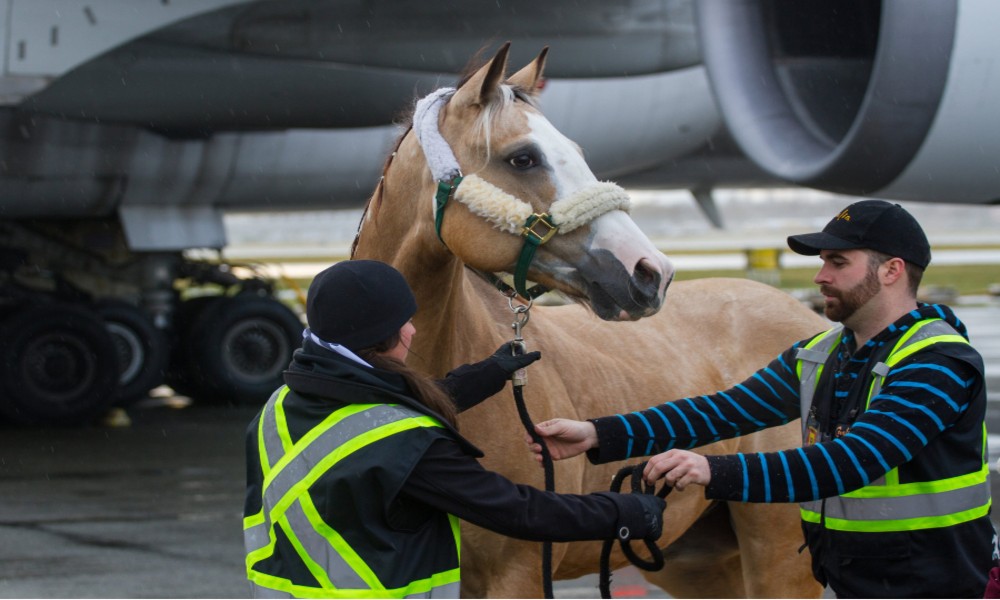 Intradco Global, the equine, livestock and exotics transportation air charter specialist, has expanded into Canada and the United Arab Emirates, opening physical offices in Toronto and Dubai and setting a new bar for quality of service.
The move is part of the firm's ongoing continental plans, as it invests heavily to achieve strategic growth in under-represented territories and develop mutually beneficial, close working relationships with new and existing customers in these regions.
New appointments
Intradco Global has promoted Tom Lamb, who has worked at the firm's London office for nearly seven years, to head up its Toronto office as regional manager – North America (Live Animal and Cargo Charter).
Joe Street, an air charter specialist who has experience working in both brokerages and airline charter teams, joins the firm as account manager to spearhead its new Dubai initiative.
Lamb and Street will work closely with Intradco Global's London headquarters to grow new networks of local customers and deliver a truly joined-up, tailored personal service, as well as build teams in the new offices as business needs dictate.
Supporting them will be the company's new operations manager, Erica Resendes, who has vast experience in ground handling process across North American airports.
Charlie McMullen, director at Intradco Global, said, "Our mission is to become the global entity for live animal movements. Both North America and the Middle East are key markets, especially given the popularity of horseracing, dressage and other equestrian sports. Both locations also have very active livestock markets, which has been an exciting growing product for Intradco Global over the last five years."
"Clients in these industries expect a highly personalised service at competitive prices – they want to meet face-to-face in their own neighbourhoods to do business rather than get on the phone to London. So, to expand properly we needed to have the right people in the right place. Our product is very hands on, so having internally trained teams that know how to handle challenges 'on site' is extremely important."
"Both Lamb and Street are incredibly knowledgeable, well-trained and ambitious, so we are delighted for them to represent us in North America and Dubai. I am sure they will help us identify and capitalise on new opportunities and wish them every success in their new roles," he said.
Looking forward to an exciting year
Intradco Global offers a comprehensive service when it comes to transporting animals, which include horses, cattle, pigs, sheep, chickens and exotics such as rhinos and giraffes.
The air charter expert builds specialist stalls to accommodate different species and goes to great lengths to keep them comfortable on board (for instance regular temperature checks). It also assists with loading and unloading, which takes place in a quiet environment to avoid scaring the animals.
Horse shipping agents, competition organisers and trainers also trust the firm to coordinate expert animal handlers to accompany their precious cargo. It sources only the best from an established global network of professional flying grooms, all of whom are Animal Transport Association (ATA) approved and have a minimum of 10 years' experience flying horses.
McMullen added, "We've faced challenges throughout the Covid-19 pandemic like most companies but have invested heavily in infrastructure and remote communications to position ourselves for global expansion. This pandemic has highlighted how critical air freight is to the global market. It may not be glamourous, but it is essential, and we have seen increased appreciation from many clients of the flexibility that air charters can offer them. Despite the current uncertainties, we are looking forward an exciting 2021."