FROM MAGAZINE: Intra-Asia traffic for perishables likely to continue increasing: Kuehne + Nagel's Natasha Solano
During her presentation 'Global Quality Standard Perishables Air Freight – Let's Align for the Next Generation' at the 16th China Air Cargo Summit, Natasha Solano, global perishables development director air logistics, Kuehne + Nagel referenced the Seabury database research, which cited that there has been a 39 percent growth in perishables air transport in the […]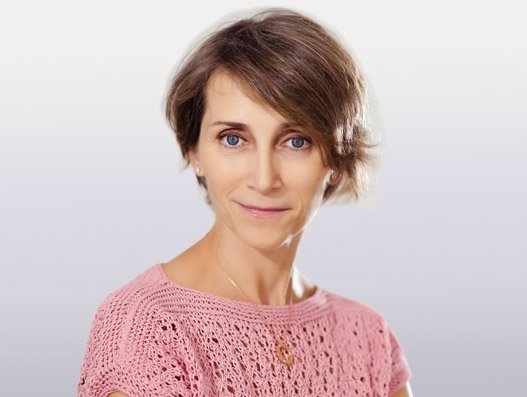 During her presentation 'Global Quality Standard Perishables Air Freight – Let's Align for the Next Generation' at the 16th China Air Cargo Summit, Natasha Solano, global perishables development director air logistics, Kuehne + Nagel referenced the Seabury database research, which cited that there has been a 39 percent growth in perishables air transport in the last 10 years. The Summit was held from November 12-14 in Hangzhou, China.
According to the World ACD's September results, perishables grew 1.4 percent year-on-year (YoY), wherein fish and seafood performed the best (+10.2 percent YoY) and flowers did worst (-1.1 percent). In the same month, the worldwide cargo volume shrunk by 5.4 percent YoY, yield (in USD) by 11.5 percent, and revenues from air cargo (in USD) by 16.3 percent.
As perishables buck the trend, Solano attributes the growth to upcoming markets like China. "A large part of this growth is the consequence of upcoming markets, with China as the largest developing perishables import market. India has been a significant perishables exporter for many years already, with large fruit and vegetables flows from the country going into the Middle East and Europe. It is also being projected to develop into a significant import market for foreign foodstuffs and fruit in the future. The growth might though not be as steep as it has been in China," she says.
"There are interesting developments in the intra-Asia traffic. China has become an important market for fruit and vegetables, fish and seafood and meat from the majority of the ASEAN countries. In addition, there is, for example, a significant volume of seafood from India flown into China. As the Chinese consumer market for imported foods is growing and the ASEAN countries are increasing production, the intra-Asia traffic should be likely to continue increasing. Considering the fact that the major population growth is projected to take place in Asia and Africa, it is to be expected that the food flows into Asia overall will grow in the future," adds Solano, as she puts forth her outlook for the Asia-Pacific region, with a particular focus on China.
In an effort to up the ante for a smoother perishables supply chain, Kuehne + Nagel has created KN FreshChain, its own global perishables airfreight quality standard. The perishables airfreight stations network of Kuehne + Nagel has worldwide coverage, thus making it a truly global quality standard. The company has over 70 perishables airfreight stations worldwide, all of which will gradually be FreshChain certified.
Commenting on whether Kuehne + Nagel would take the certification outside the company, Solano says, "There are no plans to do that. Certifying the entire network requires time and dedication from both our QSHE organization as well as from the perishables airfreight business unit staff. The FreshChain is being implemented gradually in the network and the implementation follows very concrete targets regarding the number of to be certified stations per year in order to make the amount of work this process brings along manageable."
Solano adds that it is too early to conclude if quantifiable changes have been observed at stations that have been certified so far. "We have a growing number KN FreshChain certified locations worldwide and those are also the largest in terms of tonnage going through. Furthermore, these locations are our most important perishables airfreight centers of excellence. At the Amsterdam Schiphol Airport, the Netherlands, a Kuehne + Nagel location fully dedicated to perishables airfreight. The locations are working in accordance with strict and concrete procedures and standards already. The same accounts for our perishables airfreight location at London Heathrow, UK, where Kuehne + Nagel handles and ships large volumes of fresh salmon. These stations have already the HACCP [Hazard Analysis and Critical Control Point, an internationally recognized system for reducing the risk of safety hazards in food] and ISO 22000-certification among others. In other words, prior to having achieved the KN FreshChain certification, there were strict procedures in place already," she says.
She feels the human factor is the biggest hole that needs to be plugged in the perishables supply chain. "One may have the best state of the art technology and still the human ingredient on the working floor remains crucial. Continuous education of staff remains key," she insists.
On the sustainability front, Kuehne + Nagel recently launched its Net Zero Carbon program to pro-actively contribute to the reduction of carbon footprint in transport and logistics. The aim is to be CO2 neutral in 2020 where it concerns Scope 1 and 2 of the Greenhouse Gas Protocol (GHG). Furthermore, it has also been decided to proactively address the CO2 footprint of the transportation services performed by our suppliers – airlines, shipping lines and haulage companies and our company targets to reach comprehensive CO2 neutralization (Scope 3 of the Greenhouse Gas Protocol – GHG) by 2030.
Sharing her outlook for the global perishables market, Solano concludes, "The overall perishables movement around the world should be likely to maintain its upward trend in the coming years. Other than that, sustainability, which already plays a very important role in our industry, will become an even more significant subject. All parties actively involved in the perishables supply chain (and transport chain as an important part of it), will have to commit to develop and implement sustainable initiatives in order to contribute to an overall reduction of carbon footprint. For small players in our industry, this might not always be an easily achievable goal."
This feature was originally published in STAT Trade Times' December 2019 issue.