FROM MAGAZINE: Interview with Ludwig Bertsch, CEO & President, Unilode Aviation Solutions
Following its acquisition by EQT Infrastructure late last year, CHEP Aerospace Solutions, a global provider of outsourced unit load device (ULD) management, ULD and inflight equipment repair solutions, was rebranded Unilode Aviation Solutions. The new name was officially unveiled at the IATA World Cargo Symposium in Abu Dhabi in March 2017. Pioneering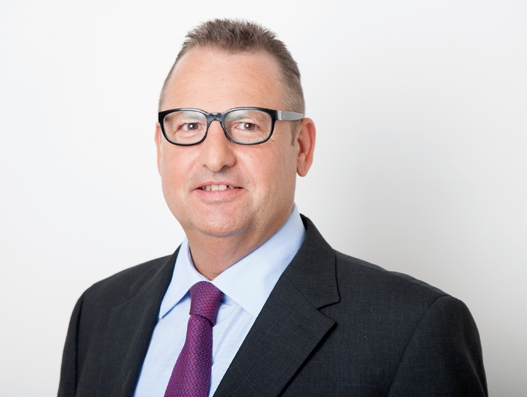 Following its acquisition by EQT Infrastructure late last year, CHEP Aerospace Solutions, a global provider of outsourced unit load device (ULD) management, ULD and inflight equipment repair solutions, was rebranded Unilode Aviation Solutions. The new name was officially unveiled at the IATA World Cargo Symposium in Abu Dhabi in March 2017.

Pioneering the smart ULD technology with its award-winning CanTrack solution, Unilode is doing a lot in terms of ULD development to stay ahead of changing market needs. Ludwig Bertsch, CEO & President, Unilode Aviation Solutions speaks to Surya Kannoth about its new corporate identity, how smart ULDs work and the challenges involved in managing ULDs.

Can you explain the need for this rebranding exercise from CHEP to Unilode?
Our company was sold in November 2016 and since the brand name CHEP belongs to our previous owner, we had to find a new name. Before we became CHEP Aerospace Solutions, our ULD management business was called Unitpool and there were talks to stick to the old name. But finally, we came to the conclusion that since we are a totally different company now, we need a fresh new look and a modern logo. We began to work with a brand agency to develop a new corporate identity and the outcome is what you see now - Unilode Aviation Solutions.
How do you see the rebranding bringing in new value for your customers?
At Unilode, our core values are being innovative, trustworthy and reliable. What we are doing is very deep into the operations of an airline, so the reliability, trustworthiness and innovation is important and we felt that this name represents all what we want to be. We feel it also gives the company a new boost and a new identity.


Having set the foundation for smart ULD developments in the industry, can you give us an update on the CanTrack solution?
First you need to define a smart ULD. ULDs, by definition, are not smart. In 2015, we won the first IATA Innovation Award during the World Cargo Symposium forone of our most exciting innovations CanTrack, a GPRS tracking solution for ULDs, consisting of a solar panel and a customised power converter which are fitted onto the container. Here, we attach sensors which can communicate with a mobile phone or with any type of applications thus making the ULD smart.

Over the last two years, we worked towards the research and innovation of this technology and now we have the third generation of the technology. We will go live with one of our large customers in Asia where we will use a fleet of 1500 containers to roll it out and see how it works in real life. The smart container can say where it is, whether it has been exposed to shock, can say whether it's hot or cold and it can also say whether someone has opened the door to take something out.
What according to you are some of the challenges and opportunities in developing smart ULDs?
The biggest challenge first of all is that you need a business case. A ULD is not a very expensive piece of equipment. If you have an aircraft engine, you can equip it with a number of sensors because the engine costs $1.5 million. But the container costs maybe around $1200 so how many sensors can you put on it? Therefore, you need to have a business case. But with prices going on a downward spiral, damages in managing ULDs is a matter of concern.

IATA had earlier published that around $300 million every year are wasted due to damages which could have been avoided. So in the case of a smart ULD, if the sensors get damaged it's more expensive than a normal damage.
Would the growth in e-commerce drive the use of new and smarter ULDs?
What we see, for example, especially along the Asia to Europe route is that more and more small shipments are getting ordered from e-commerce sites. In Europe, you can order an iPhone cable from Alibaba in China and this cable is then shipped to Europe, which means that there's a lot of one-dimensional traffic, and that is, in a way, mail traffic. Such dynamic and changing needs from e-commerce has led to coming up with ideas like collapsible containers to deal with the imbalances. With the smart containers, it is important to know where your assets are being shipped to be able to build security safety stocks, which will be more important in the future. But what is really new is that in the old world of cargo, you had a forwarder who gave you a shipment, which is put on a pallet or a container but today it is really a consumer-to-consumer approach.