International freight forwarder opens new warehouse at Birmingham's Gateway Park
<p id="yui_3_16_0_ym19_1_1484199449104_4225" class="yiv3478364968MsoNormal" style="text-align: justify;">Jan 12, 2017: W E Deane, an International freight forwarder, has opened a new warehouse at Birmingham's Gateway Park.</p> <p id="yui_3_16_0_ym19_1_1484199449104_5915" class="yiv3478364968MsoNormal" style="text-align: justify;">The freight forwarder has taken 7,307 square feet of space at 18 Gateway Park in a deal completed by the <a title="Birmingham" href="https://www.birminghamairport.co.uk/" target="_blank" rel="noopener noreferrer">Birmingham</a> office of […]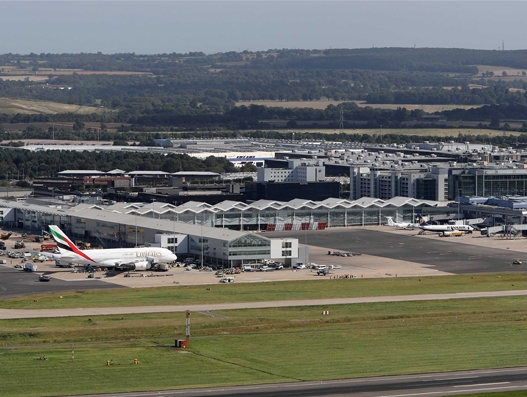 Jan 12, 2017: W E Deane, an International freight forwarder, has opened a new warehouse at Birmingham's Gateway Park.
The freight forwarder has taken 7,307 square feet of space at 18 Gateway Park in a deal completed by the Birmingham office of Cushman & Wakefield and Savills on behalf of M&G Real Estate.
The deal caps off a strong year for Gateway Park which has seen circa 45,000 sq ft of space let in three deals, which is a reduction in void of 20.7 percent since Cushman & Wakefield were appointed in 2015.
Edward Kennerley, Surveyor in Cushman & Wakefield's National Logistics & Industrial team, commented, "W E Deane required premises within close proximity to Birmingham Airport and Jaguar Land Rover's Solihull Plant and Gateway Park provided the ideal location. We are delighted to have agreed the deal which follows lettings to BD Aviation and Sommer Flooring earlier this year."
He added, "M&G Real Estate has invested in improvements to the accommodation and wider estate at Gateway Park and it has paid dividends. It has recently been rebranded in order to put an emphasis on the estate management and showcase the site for the premier estate we believe it is. There are now just two units remaining offering 3,271 and 1,600 square feet of space."
Located adjacent to Birmingham Airport with airfield access, Gateway Park is home to occupiers including FedEx, Bonds Worldwide and Swissport Cargo Services.
W E Deane is a privately owned freight forwarder with branches in the UK, Europe and South Africa.