InstaFreight launches overland transport for China-Europe supply chains
InstaFreight, a digital forwarding company, is offering their customers overland transport for the supply chains from China to Europe and conversely, which both have been strongly affected by the Covid-19 pandemic. With this newly added service, InstaFreight ensures the swift movement of important commodities to Europe. InstaFreight is thus expanding its service portfolio for the period of crisis and is supplementing the succinct air and rail transports on this relation with trucks.
InstaFreight acts as a freight forwarder and operates a partner network of over 12,000 transport companies in the Eurasian region via its digital platform solution, some of which are also active on the Silk Road. The duration of transports amounts to 20-22 days, depending on the pickup and unloading location. With a surcharge, double driver-lineups can also be booked, which can once more shorten the duration by several days. The multilingual team of InstaFreight is already working in multi-shift operation in order to carry out the shipments safely despite the current difficult situation. This includes for example vehicle changes at the Chinese borders, which are required given the present entry and exit regulations.
"As freight forwarder, it is our role in such times to be pragmatic and to find solutions to problems such as the current stagnant flow of goods from China to Europe. Our digital product as well as the agile structures help us realize such solutions with an adequate promptness. For systemically relevant goods, every day counts," says Philipp Ortwein, founder and managing director of InstaFreight.
Maximilian Schaefer, also founder and managing director, adds, "With the expansion of our service offering we stabilize the supply chain in a phase of resumed Chinese industrial production and offer a very reasonable alternative to the at the moment very cost-intensive air and rail transports. Due to the backlog of airfreight shipments destined for Europe at the Chinese airports, on average we have almost the same overall runtime on the road as in the air."
You may also like:-
---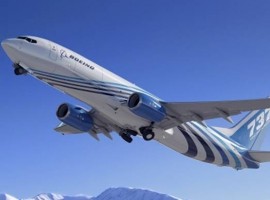 Aviation
Logistics
Primarily used to carry express cargo on domestic or short-haul routes, the airplane is capable of carrying up to 23.9 tonnes (52,800 pounds) and flying up to 2,000 nautical miles (3,750 kilometers).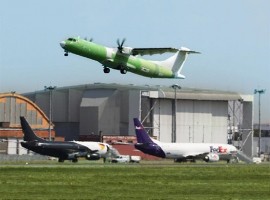 Air Cargo
Logistics
The ATR 72-600F will provide cargo operators with advantages of the latest generation market-leading regional turboprop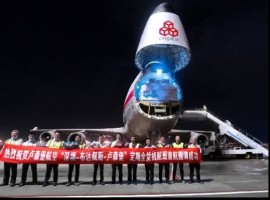 Aviation
The weekly frequency is routed Luxembourg-Bangkok-Shenzhen before returning westbound to Luxembourg via Bangkok with an additional stopover in Budapest.