Innovative logistics technology under the spotlight
<p style="text-align: justify;">Jun 29, 2017: Logistics technology drivers Kaleido Logistics and RocketSpace have showcased the work of the second group of ten startup businesses within their <a title="Logistics Tech Accelerator" href="http://www.logisticstechaccelerator.com/" target="_blank">Logistics Tech Accelerator</a> programme, which was launched a year ago.</p> <p style="text-align: justify;">Kaleido Logistics and <a title="RocketSpace" href="http://www.rocketspace.com/" target="_blank">RocketSpace</a> launched its Logistics Tech Accelerator programme […]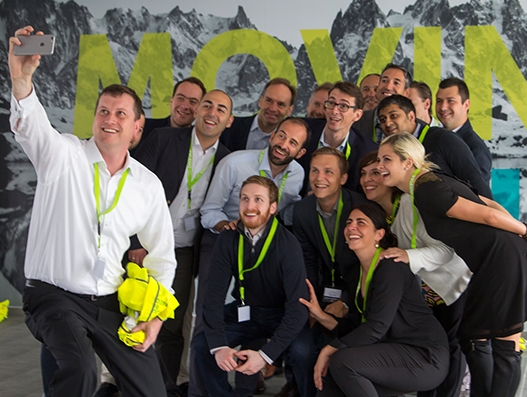 Jun 29, 2017: Logistics technology drivers Kaleido Logistics and RocketSpace have showcased the work of the second group of ten startup businesses within their Logistics Tech Accelerator programme, which was launched a year ago.
Kaleido Logistics and RocketSpace launched its Logistics Tech Accelerator programme to connect disruptive startups from around the world with technology-driven corporates to fuel cross-industry innovation.
The programme combines RocketSpace's technological ecosystem and open innovation expertise with Kaleido's pioneering technological approach to logistics solutions using an open innovation model to draw from the diverse expertise of multiple corporate members, selected startup businesses and industry mentors.
The 10 businesses that participated in the latest demonstration include Equivvy, IAM Robotics, Freightly, OBUU, Optiply, Stowga, Trackersense, Getvu, Sennder and Undagrid, all technology startup businesses that are bringing innovation to logistics and supply chains.
Under the programme, the participating startup businesses are challenged to rethink logistics and work hand-in-hand on a pilot programme, to develop solutions that can be taken to the market.
During the latest event, each startup presented their unique offerings, showcasing specific problems they're solving with exclusive demonstrations as well as the future partnership pathways they have forged with the corporate collaborators throughout the accelerator programme.
Xoán Martínez, Kaleido Logistics CEO & founder of the programme said: "It is very motivating to see how startups are bringing their technologies to the market in collaboration with the corporates, a great mix of technology, energy and experience, with the common goal of bringing out-of-the-box thinking to the logistics sector.
During the latest event, one of the successful business outcomes from the first group of projects was showcased. In this, startup member CargoSteps and corporate partner Kaleido Logistics demonstrated how they jointly developed Freight Intelligence, an airfreight track and trace tool for the manufacturing industry that gives companies complete visibility and control over their air freight supply chain.
Pictured we see representatives of the Logistics Tech Accelerator team including Kaleido Logistics, corporate partners and selected startups at RocketSpace's tech campus in San Francisco.