India's Bengaluru airport reports growth of 11% in cargo throughput in 2018-19
April 23, 2019: South India%u2019s Kempegowda International Airport, Bengaluru (BLR Airport), has recorded 11 percent year-on-year rise in cargo throughput, according to its FY 2018-19 traffic results.
The hub has handled 242,650 metric tonnes (MT) of international cargo, during FY 2018-19, compared to 219,899 tonnes handled during FY 2017-18.
Coming to domestic cargo figures, the airport has seen 12.2 percent year-on-year increase in cargo throughput. It has handled 144,130 MT of cargo during 2018-19, compared to 128,504 MT handled during 2017-18.
The airport registered 23.8 percent growth in passenger traffic in 2018-19. During the 12-month period, domestic traffic continued to be the main driver of growth, accounting for 28.82 million passengers, an upswing of 24.8 percent over last fiscal%u2019s 23.09 million. A total of 4.48 million passengers travelled to and from international destinations %u2013 a growth of 17.5 percent over the previous year%u2019s 3.81 million.
As passenger traffic continues to grow exponentially, BIAL, operator of the BLR Airport, has undertaken a massive Rs. 13,000-crore capacity expansion to cater to the long-term demands of the aviation market in India. This includes the construction of Terminal 2 first phase, an advanced Cat-IIIB Code-F Capable Runway and landside expansion.
The first phase of the new terminal will be ready for operations in 2021.
Hari Marar, MD & CEO, Bangalore International Airport Ltd. said: "In order to support the growth at the BLR Airport, we have introduced several technology initiatives such as the fully-automated self-bag-drop machines, enabling passengers to complete the baggage check-in in under 45 seconds and the Smart Security Lane with Automated Tray Retrieval System to make travel seamless.
The airport also informs that iometric-based self-boarding solutions will soon be implemented.
%u201CMeanwhile, work on the second runway and terminal, as well as other supporting infrastructure, is on at full throttle,%u201D added Marar.
You may also like:-
---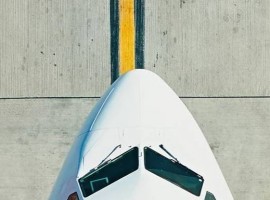 Logistics
The global rollout of CargoWise across a. hartrodt operations in Asia, South and North America, Oceania and Europe, will be a staged process with completion by March 2023.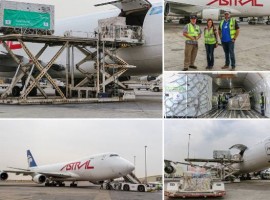 Air Cargo
Logistics
The hospital which included generators, tents, HEPA filters and medical equipment, can facilitate up to 200 people to receive potential lifesaving treatment.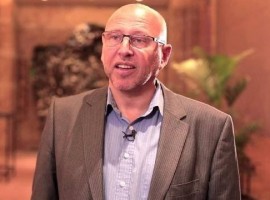 Air Cargo
Glyn Hughes, current global head of cargo at International Air Transport Association (IATA), leaves the airline industry organisation amidst the Covid-19 pandemic.