India's Bengaluru airport reports growth of 11% in cargo throughput in 2018-19
April 23, 2019: South India%u2019s Kempegowda International Airport, Bengaluru (BLR Airport), has recorded 11 percent year-on-year rise in cargo throughput, according to its FY 2018-19 traffic results. The hub has handled 242,650 metric tonnes (MT) of international cargo, during FY 2018-19, compared to 219,899 tonnes handled during FY 2017-18. Coming to domestic cargo figures, the […]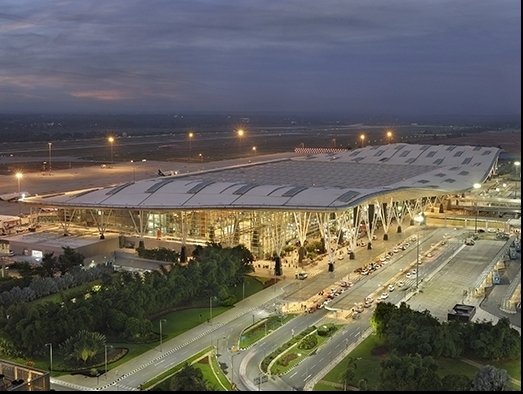 April 23, 2019: South India's Kempegowda International Airport, Bengaluru (BLR Airport), has recorded 11 percent year-on-year rise in cargo throughput, according to its FY 2018-19 traffic results.
The hub has handled 242,650 metric tonnes (MT) of international cargo, during FY 2018-19, compared to 219,899 tonnes handled during FY 2017-18.
Coming to domestic cargo figures, the airport has seen 12.2 percent year-on-year increase in cargo throughput. It has handled 144,130 MT of cargo during 2018-19, compared to 128,504 MT handled during 2017-18.
The airport registered 23.8 percent growth in passenger traffic in 2018-19. During the 12-month period, domestic traffic continued to be the main driver of growth, accounting for 28.82 million passengers, an upswing of 24.8 percent over last fiscal's 23.09 million. A total of 4.48 million passengers travelled to and from international destinations - a growth of 17.5 percent over the previous year's 3.81 million.
As passenger traffic continues to grow exponentially, BIAL, operator of the BLR Airport, has undertaken a massive Rs. 13,000-crore capacity expansion to cater to the long-term demands of the aviation market in India. This includes the construction of Terminal 2 first phase, an advanced Cat-IIIB Code-F Capable Runway and landside expansion.
The first phase of the new terminal will be ready for operations in 2021.
Hari Marar, MD & CEO, Bangalore International Airport Ltd. said: "In order to support the growth at the BLR Airport, we have introduced several technology initiatives such as the fully-automated self-bag-drop machines, enabling passengers to complete the baggage check-in in under 45 seconds and the Smart Security Lane with Automated Tray Retrieval System to make travel seamless.
The airport also informs that iometric-based self-boarding solutions will soon be implemented.
"Meanwhile, work on the second runway and terminal, as well as other supporting infrastructure, is on at full throttle," added Marar.