Indian defence manufacturing to see more foreign investments
<p style="text-align: justify;">Jun 27, 2017: <a title="Defence manufacturing" href="http://www.makeinindia.com/sector/defence-manufacturing" target="_blank">Defence manufacturing</a> sector will help foreign original equipment manufacturers to enter into strategic partnerships with Indian companies and leverage the domestic markets, said Dr Subhash Bhamre, <a title="Minister of State for Defence" href="http://mod.nic.in/" target="_blank">Minister of State for Defence</a>, Government of India. He continued by saying these […]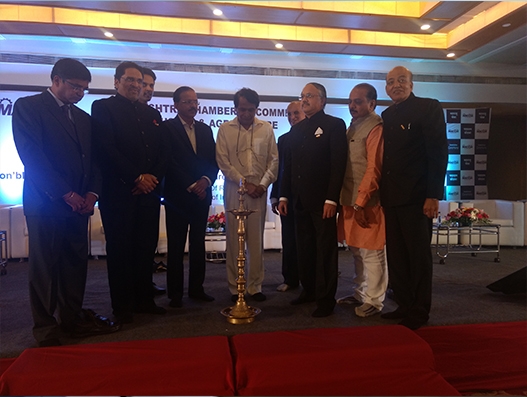 Jun 27, 2017: Defence manufacturing sector will help foreign original equipment manufacturers to enter into strategic partnerships with Indian companies and leverage the domestic markets, said Dr Subhash Bhamre, Minister of State for Defence, Government of India. He continued by saying these entities can look global markets by making India as a hub.

He was addressing a gathering at MACCIA (Maharashtra Chamber of Commerce, Industry & Agriculture) as Guest of Honour. He highlighted the advantages of opening up of the defence sector for private sector participation. Under government's initiative of Make in India, besides helping in building domestic capabilities, this will also bolster exports in the long term.

As part of the initiative, the government has identified some of the prospective states. He also mentioned that five districts in Maharashtra had been declared as defence zones.

During the function, Santosh Mandlecha has taken over as the new President of MACCIA. MACCIA is an apex body of Commerce, Industry and Agriculture of the state that facilitates progress in all sectors for sustainable prosperity through collaborative efforts, knowledge-based skills, modern technology and ethical means.

Welcoming Mandlecha as the new President of MACCIA, Immediate Past President Shantanu Bhadkamkar presented President Cup and floral bouquet to Mandlecha. Bhadkamkar served as President from 2015-2017.

Congratulating the new President, Railway Minister Suresh Prabhu extended his support for the development of the sectors.