India will require 2100 new airplanes over next 20 years says Boeing
August 01, 2017: Boeing forecasts a demand for 2,100 new airplanes in India, valued at $290 billion, over the next 20 years. The aircraft manufacturer released the new numbers as part of its annual Current Market Outlook (CMO) for India during a briefing in Delhi.Commercial aerospace demand in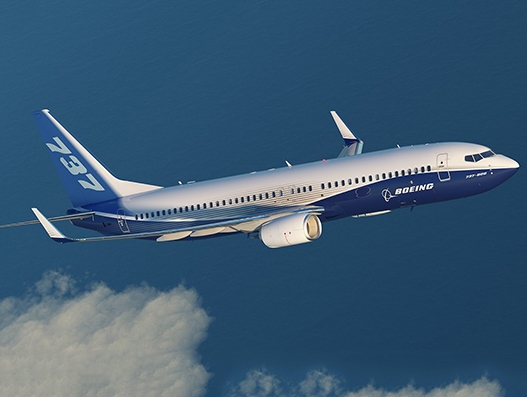 August 01, 2017: Boeing forecasts a demand for 2,100 new airplanes in India, valued at $290 billion, over the next 20 years. The aircraft manufacturer released the new numbers as part of its annual Current Market Outlook (CMO) for India during a briefing in Delhi.
Commercial aerospace demand in India continues to grow at unprecedented rates, said Dinesh Keskar, senior vice president, Asia Pacific and India Sales, Boeing Commercial Airplanes.
The increasing number of passengers combined with a strong exchange rate, low fuel prices and high load factors bodes well for India aviation market, especially for the low-cost carriers.
Single-aisle airplanes, like the 737 MAX family, will continue to account for the largest share of new deliveries, with airlines in India needing approximately 1,780 airplanes.
The 737 MAX is the fastest-selling airplane in Boeing history because customers throughout the world, including India, want its combination of performance, flexibility and efficiency, said Keskar. Boeing also continues to offer the most complete family of widebody airplanes, as evidenced by our more than 85 percent in-service market share in India.
The annual outlook also stated that traffic growth is more than 20 percent, far exceeding the global average of 7.3 percent. It also said that domestic passenger traffic increased 23 percent from 2016 and low-cost carriers continue to account for more than 60 percent of all flights.
Boeing projects a worldwide demand for 41,030 new airplanes over the next 20 years, with India carriers needing more than 5.1 percent of the total global demand.
Read also: India will need 2300 new airplanes over the next 20 years, predicts Boeing