Imperial's battery logistics offering bags German auto major deal
Imperial's chemical logistics division has been awarded the contract to store and handle lithium-ion traction batteries.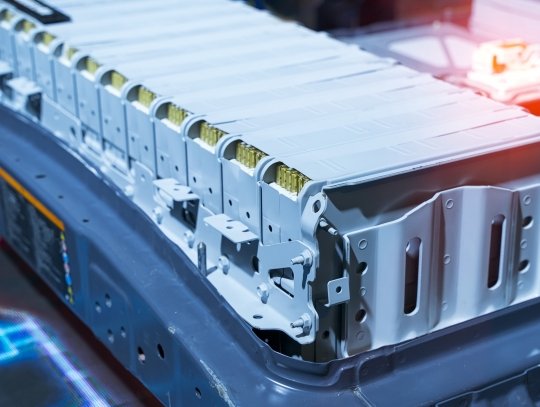 Imperial's chemical logistics division has been awarded the contract to store and handle lithium-ion traction batteries for the German operations of a major global automotive manufacturer.

Under the contract, Imperial will store the batteries at two locations with a combined footprint of approximately 25,000 sqm. At one of these sites – one of Imperial's 17 European specialist multi-user hazmat warehouses - it will also be responsible for charging the batteries in readiness for delivery to the manufacturer's after market network.

The bulk storage and handling of charged lithium-ion batteries constitutes a significant potential hazard, and requires specific expertise and specially-equipped facilities. Imperial's warehousing deployed on the contract accordingly embodies extensive, state-of-the-art fire prevention features, along with numerous other safety measures.

Says Michael Pohl, Imperial Logistics International's vice president commercial chemicals: "The regulations governing the storage of rechargeable batteries are necessarily extremely strict, and our site at Rieste meets and exceeds these stringent criteria.

"We are delighted to complement Imperial's existing automotive logistics services for this client, with the addition of our extensive specialist capabilities and resources in the field of hazardous materials handling and storage."

Imperial's executive vice president industrial and chemicals, Markus Kanis adds: "As the world's automotive manufacturers accelerate their move to zero-emissions vehicle production, the demand for high-output lithium batteries will increase exponentially. Imperial is targeting this sector as a logical progression of its already heavy involvement in automotive supply chain logistics.

"Our battery logistics solution addresses all environmental and safety issues involved in transporting, handling and storing large-format lithium batteries – from delivery of raw materials through battery manufacture, to supplying both the assembly track and after market. The winning of this contract is recognition of the commitment we have already made to this exciting but challenging new market."

Concludes Kanis: "Lithium batteries are a vital component for the future of automotive manufacturing. Imperial's innovative, fully-compliant, one-stop solution is setting new industry standards for their supply chains: improving clients' efficiency, reducing their costs and enhancing their offerings to their own customers."

Imperial is also leveraging its combined logistics and hazmat competencies to serve other markets for lithium-ion batteries, such as green energy power storage, backup power and high-tech manufacturing.

Read also: Imperial to handle, store air bags for major car maker