Imperial Logistics opens new hazmat storage facility
Dec 18, 2018: One of the leaders in chemical logistics in Germany Imperial Logistics has opened a new, state-of-the-art hazardous materials warehouse near Osnabruck (Lower Saxony, Germany) to meet the unsatisfied need for hazardous goods warehousing in the region. The site began operations in December creating 70 new jobs. Featuring the latest safety and environmental […]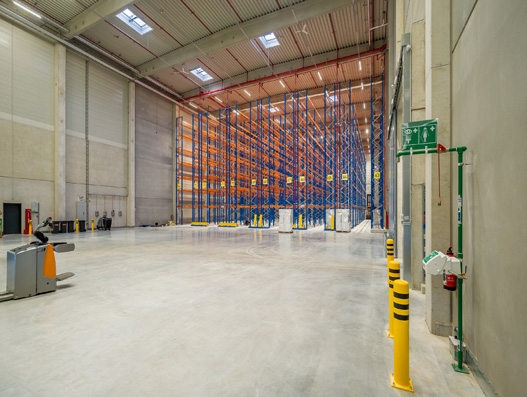 Dec 18, 2018: One of the leaders in chemical logistics in Germany Imperial Logistics has opened a new, state-of-the-art hazardous materials warehouse near Osnabruck (Lower Saxony, Germany) to meet the unsatisfied need for hazardous goods warehousing in the region.
The site began operations in December creating 70 new jobs.
Featuring the latest safety and environmental protection systems, the new 12,500 square metre warehouse accommodates 20,000 pallets of chemicals, within an area of 2.8 hectares
The new facility is ideally-located on the Niedersachsenpark, connected to Autobahn 1 – a major transport artery serving north-western Germany, Scandinavia, the Netherlands and the Rhine/Ruhr region.
The facility was developed following an Imperial Logistics study of regional demand for hazmat storage in the region, triggered by the specific needs of one of its major customers, and strong underlying demand growth.
In addition to traditional warehousing, distribution, customs warehousing and clearance for chemicals producers and traders, the new facility enables Imperial Logistics to offer added-value services such as temperature-controlled storage and transportation management, labelling, repacking and display construction. The company's specialised chemical logistics IT solution will provide clients with valuable data and statistics enabling them to identify trends and optimise operations.
The warehouse embodies numerous safety features; walls between storage sections are fireproof, as are all warehouse doors. All pallet racks are fitted with fire and smoke detectors, activating an integrated sprinkler system and automatically alerting the local fire brigade. Warning systems are triggered in the event of gas leaks or break-ins. In addition, any water used in fire-fighting is prevented from penetrating floors, and is safely collected in the building before professional disposal.
Hakan Bicil, recently-appointed CEO of Imperial Logistics International said: "Leveraging our specialist competencies, resources and skills, we have delivered productivity increases of over 20 percent, cost efficiencies and improved risk management for our chemical clients. We will continue to customise our capabilities to drive our chemical clients' competitiveness.
"Hazardous goods storage and distribution is an exciting growth market in Europe. New products like lithium-ion batteries, and increasing regulation, make outsourcing an increasingly attractive option for clients. This is creating new business opportunities for Imperial Logistics," concludes Bicil.