Icelandair increases Portland, Oregon service
SEP 16, 2015: Icelandair  announced extended seasonal service from Portland International Airport (PDX) beginning May 11, 2016 and an additional weekly flight offered from June through October. "Icelandair's additional flights from PDX will continue to serve the thriving Portland metropolitan area and its many business and leisure travelers. We look forward to growing in the […]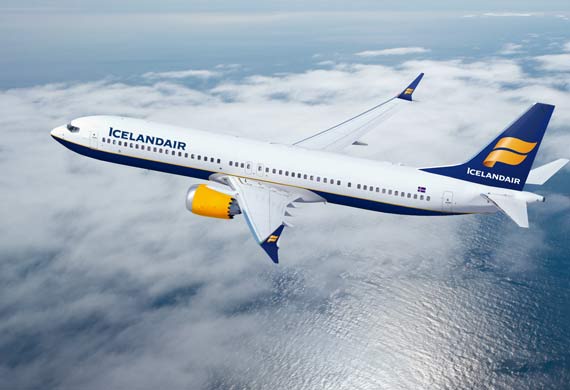 SEP 16, 2015: Icelandair announced extended seasonal service from Portland International Airport (PDX) beginning May 11, 2016 and an additional weekly flight offered from June through October.
"Icelandair's additional flights from PDX will continue to serve the thriving Portland metropolitan area and its many business and leisure travelers. We look forward to growing in the Pacific Northwest and hope to see Portland further develop in the years ahead," said Birkir Holm Gudnason, CEO, Icelandair.
The expanded schedule from Portland will commence with two weekly non-stop flights on Wednesdays and Fridays to Icelandair's hub at Keflavik International Airport. An additional flight will be added on Sundays starting June 5, 2016 providing service three times a week through October 16, 2016.
"Icelandair's nonstop flights to Reykjavik served residents of the Portland metro area and southwest Washington well this summer," said Port of Portland chief commercial officer Keith Leavitt. "This announcement of a third frequency for next summer is great news for travelers headed to Europe."